25+ Free Best Design PSD Mockup Templates
Hello everyone, Today we are going to share a 25+ high-quality Free Best Design PSD Mockup Templates. A Mockup is a full-size model of a design or device. Best photoshop files included free psd mockups templates is designing an unique download, attractive and artistic business however is different. High-quality mockups are very essential for designers to present their branding ideas.
So here is the list of Free Best Design PSD Mockup Templates of 2015 take a look.
I will be doing a mock-up package if I get the demand for it! All work was created in 3D Studio Max and then photoshop to make it editable with smart layers.
Branding was created for 'Blair Davies Media', a social media and digital marketing company. The logo was developed using the initials of the company name, and the wings were implemented into the letterforms to signify getting a business off the ground.
Free A4 Landscape Brochure PSD Mockup

This is a PSD mockup for landscape A4 brochure design. PSD file is layered and very easy to use. Standard A4 paper (297mm x 210mm). Use a smart object to change the design.
A5 Horizontal Brochure MockUp

Create a distinctive and professional presentation for your print design with these 3 photorealistic A5 brochure mock-ups. The PSD files are fully layered, well organized and permit you to change the background, color and lightning. Big thanks to Hendra Maulia for providing us with this great resource.
Rebrands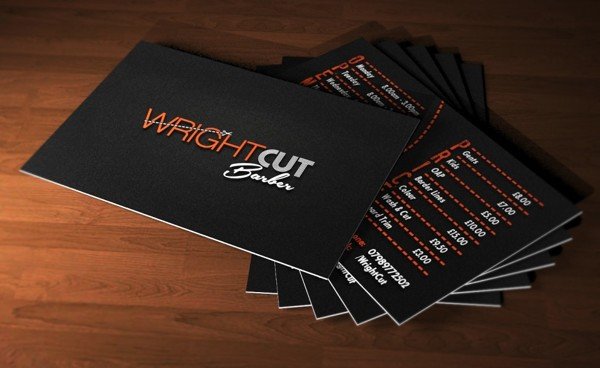 Some re-branding projects completed for some local business. All clients were very happy with print results. 3D render mockups done with 3DS Max.
Free Branding Mock-Up
free mockup, might look like some other mockups, but tried to add some other special features.
Folded Business Card Psd Mockup

Folded Business Card PSD Mockup, Create a realistic Folded Business Card display in few seconds. These PSD files uses the Smart Object, You can replace the mockup content easily and quickly.
FREE MOCK UP SET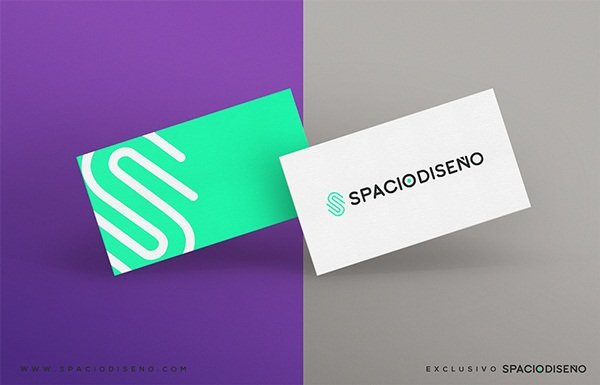 Brochure Mock-up Free Template
Free Real Photo Identity Mock-Up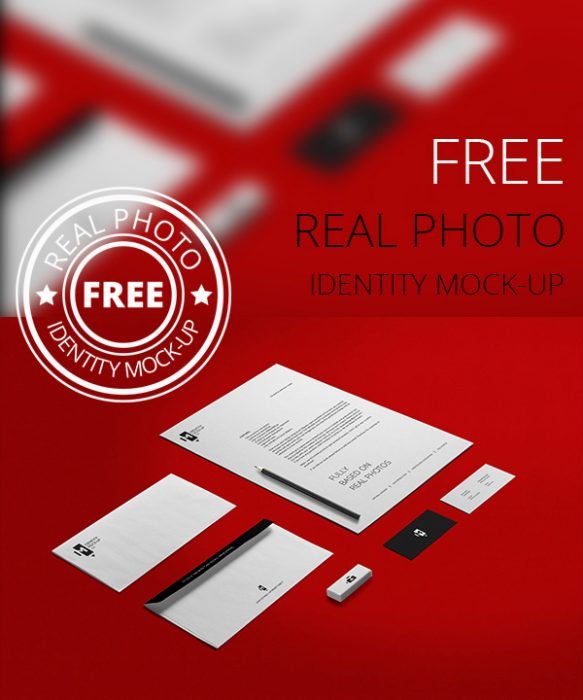 This free identity mock-up is ideal for the creation of close-ups. It is a great way to present your work in a realistic and professional way.
Architecture Ideas Pocket Folder Template

This architect folder design template illustrates several mathematical and architectural concepts, including the golden ratio, pi, and the Vitruvian Man.
Stationery Branding Mockup

We regularly release new mock-ups, promo codes, freebies and useful downloads for your next project. Follow us and be the first to know.
Black PSD Identity Mock-up Template

Todays freebie is Black PSD Identity Mock-up Template. This Identity mock-up included Business card, Badge, iPhone app design. All layers in this Identity Mock-up Template is based on smart object, all you need to do is to just put your design and save and your Identity Mock-up Template is ready to present.
Free Stationery Mockup PSD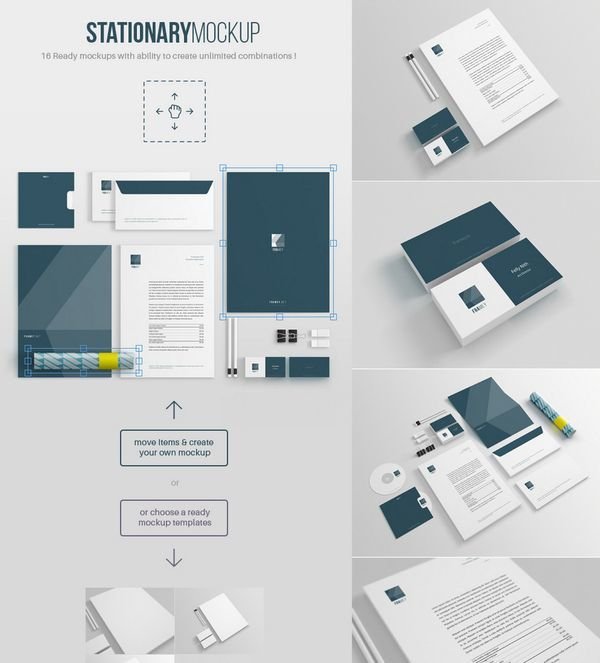 Stationery / Branding psd mockup template that can be easily customized via photoshop smart
GemGfx Corporate Identity Mockup Part 7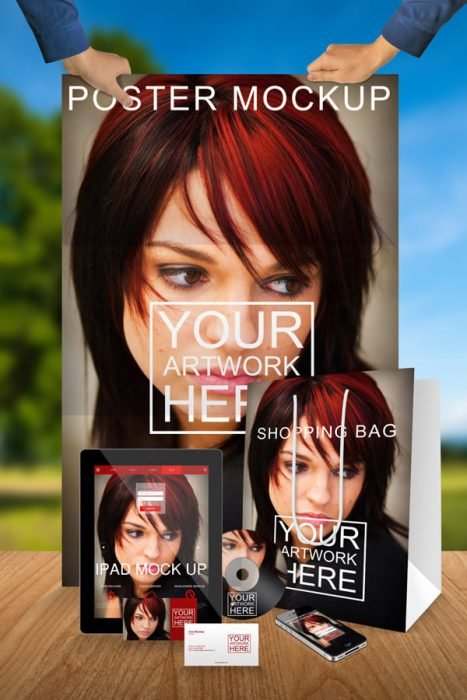 One of which is Celflux, a project that is close to our hearts. So we did not realize that our Facebook page had grown to 8,000 Likes. As is our custom we like to have a give-away every time you guys help us achieve a milestone.
Flying Stationery PSD Mockup

Showcase your complete branding stationary design with this great flying PSD mockup. Great for any style of design. Fully layered psd file with smart object for easy replacing designs.
A4 Brochure PSD Mockup

Showcase your A4 Brochure design with these simple and elegant PSD mockup. Fully layered psd file with smart object for easy replacing your design.
We thought it was a great idea so we opened it up and did a few modifications. We added a few things here and there, and the end result is today's mockup.
Branding / Identity MockUp Vol.13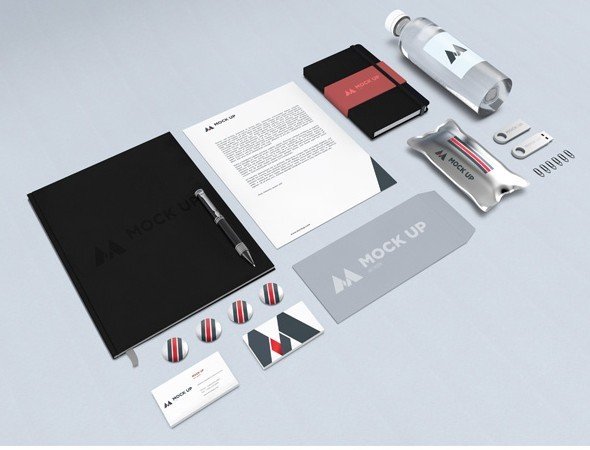 A new and original stationery mock-up that you can use freely to showcase your personal or client branding/identity projects. This high quality PSD is fully editable with all objects and shadows on separated layers.
3D Identity Mockup Design is free realistic mock-up template. You can now convert your 2D Identity design into 3D with just one click. This resource is completely editable and uses smart objects so you can adjust it to your needs and have your work done in no time.
Free Stationery Mock-Up Template

This free PSD is for mocking up and presenting your stationery designs (letterhead, business card, and envelope). The PSD is well-organized and uses Photoshop smart objects to make your life easier.
Z Fold Brochure Free PSD Mockup

Z fold brochure psd mockup to showcase your brochure design.Change your design via smart layers,change background color easy.
FREE CORPORATE IDENTITY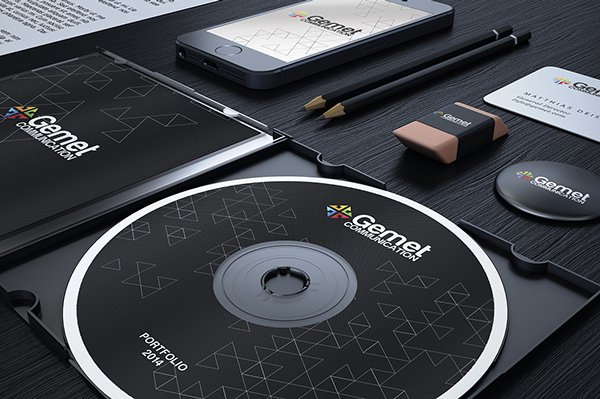 This clean and high quality corporate identity package is suitable for any kind of business. Each template is fully customizable and come in a well organized .PSD file (PHOTOSHOP). All texts are editable and colors can be easily change to what best fits you.
Branding Identity MockUp Vol.11 – FREE PSD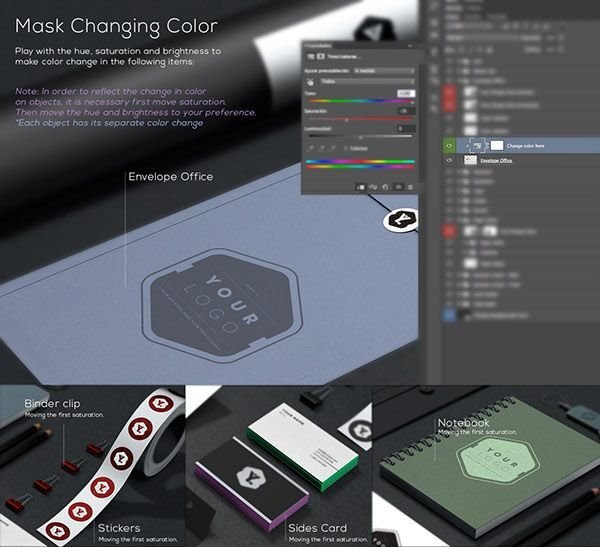 It is free for personal and commercial use (to show the design to the client). Please do not sell or alter their use for sale by any means.
Architect Presentation Folder Design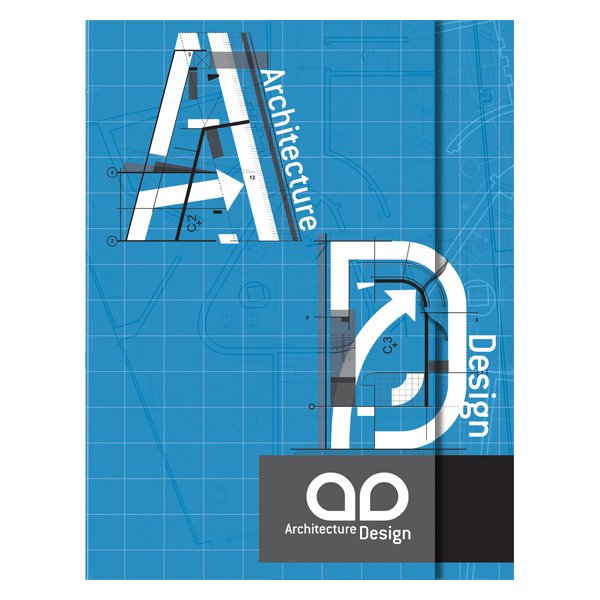 The Architecture Blueprint Pocket Folder Design Template is a free vector design template for Adobe Illustrator (Ai) brought to you by CompanyFolders.com. Click over to download the print-ready graphics created specifically for this architectural presentation folder design and let us know what you think.
Trip to Remember Travel Folder Design

The Trip to Remember Travel Pocket Folder Template is a free vector graphic design template for Adobe Photoshop (Ps) brought to you by CompanyFolders.
Free Tri Fold Brochure Mockup PSD

Today I am bringing forth free tri-fold brochure design mockup PSD template
Free Sociallita Letterhead PSD Template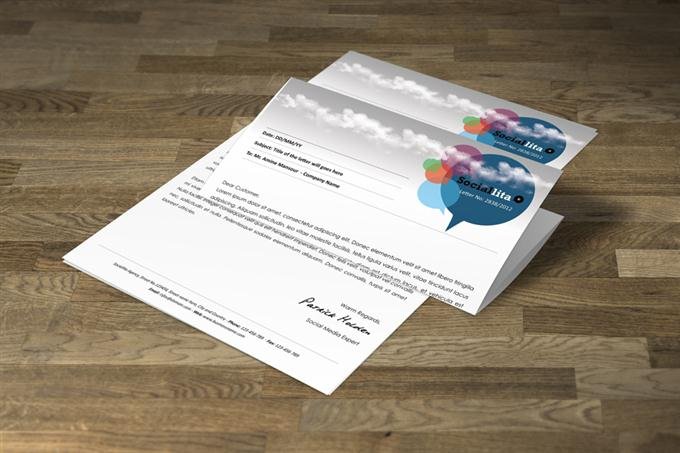 A FREE Corporate Letterhead PSD Template perfect for a social media or marketing business looking to add a professional edge to their branding materials.