Hello everyone, Today we are going to share a 32 beautiful Perfume Bottle Designs.
Everyone likes the perfume that suits their personality the best and reflects it well. Bottle designers are very creative. They come up with many brilliant ideas for bottles that not only resemble anything else in the perfumery, but also look great on your bathroom shelf.
So here is the list of 32 beautiful Perfume Bottle Designs of take a look.




CK Euphoria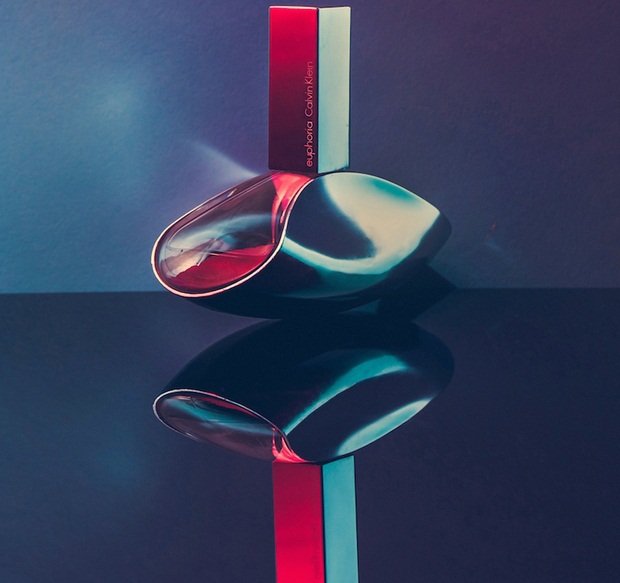 A lighting test I did with my sister's perfume bottle. This was a two-light setup in front of a blue backdrop. There was one light to the right, coming through pegboard, a red bounce board to the left (giving the red cast in the reflection) and a gridded light behind and to the left, raking across the backdrop, onto the bottle.
Q is a female fragrance featuring modern simplicity with a hint of elegant glamour, targeting at independent urban women with a sensual sophistication.
The bottle shape is inspired from Modernist typography and art. The composition of basic geometries implies the form of letter Q, conveying a mysterious abstraction.




Gü Perfume Prototype

This was a school project consistyng in prototyping a perfume bottle and presentation, the bran was also an invention. The solagan was: Be Gü, Be you.




watermade perfume

Inspired by california. With help of the fashion brand NEW YORKER, we did a 2 week- trip along the pacific coast of california, visited many world-famous design studios like BMW designworks, Frog design and many more.




Perfume Bottle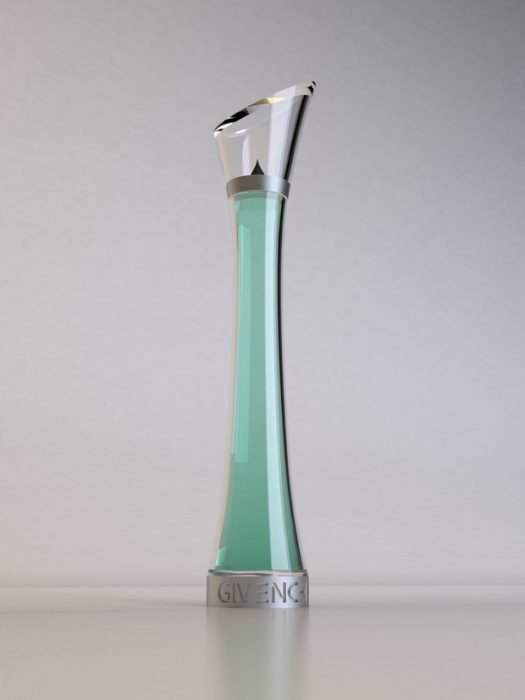 This perfume design was for a project brief to create a new concept that promotes a global perfume.
"Ange ou Demon" is designed to fit into Givenchy's line of perfume. The focus was to put emotion into the design. The function of the design is unique, as application of the travel size bottle is using a brush, which allows the user to interact with the process.




Cologne Bottle & Packaging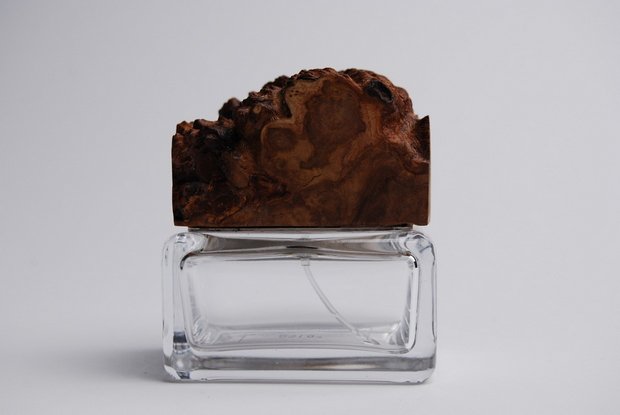 Bottle and packaging design for an all-natural, eco-friendly, recycled cologne concept | Final design in response to an assignment brief.
Ideating on a cologne and perfume bottle based on one adjective "Maturity"




Romeo & Juliet – Perfume Pack

Romeo and Juliet is a perfume pack for him and for her. Into the pack there are two identical flasks, only the colour are different: white (for her) and black (for him) of the caps. We can find a game of contrast into the packaging as well where there is a minimal lettering game.




CH Designs




Muglié Perfume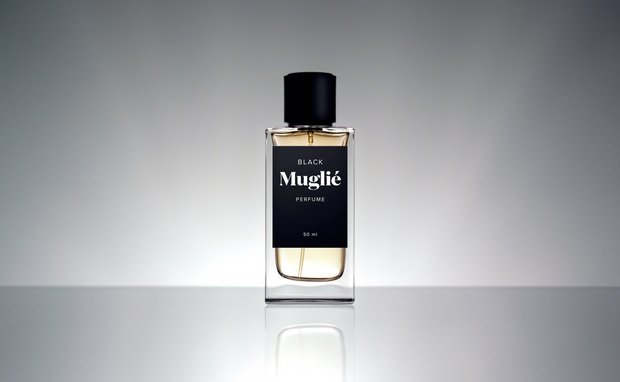 Muglié is a new perfume for women. White for the sweet and black for the spicy.




Calvin Klein Euphoria

CK Euphoria perfume bottle photographed for self Promo




Formulæ

Formulæ is an Oslo-based perfume brand and creative collective. Sharing a great passion for their work, they focus on a traditional, hand-made approach while paying close attention to details. Using unorthodox combinations Formulæ aims at creating unique scents with a high-end feel.




Versace oud noir




Paco Rabanne Invictus

Paco Rabanne Invicuts Photography: Adrian Albrecht




Perfume Vial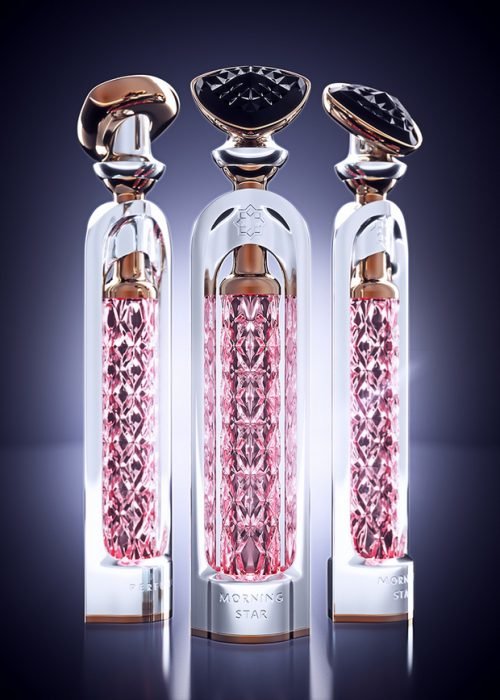 Thaty Princess




Lily Divine

Special Edition of the Lily fragrance from O Boticário, released to celebrate Mother's Day.




Design Perfume




D&AD L Artisan perfumur

D&AD L Artisan perfumur Submission 2013 – Brief was to create 4 perfume packages, names and bottle designs which break the rules of conventional perfume packaging. The perfumes to be packaged were based on bottles emotions and there were 4 in the set.
Entry for D&AD Student Awards 2013. We decided to work on the packaging brief for L'Artisan Parfumeur, and created a packaging inspired by the Louvré.




Ueman

Ueaman – it's perfume for men. This eco friendly package suppose to be made from special cardboard. It was in Stora Enso contest for perfume packages.
1DAY perfume packaging collection

My final thesis for BA in Design. It won the "Innovation of the year 2011" – scholarship from Lahden Liikemiesyhdistys r.y.
The Scent of Astrology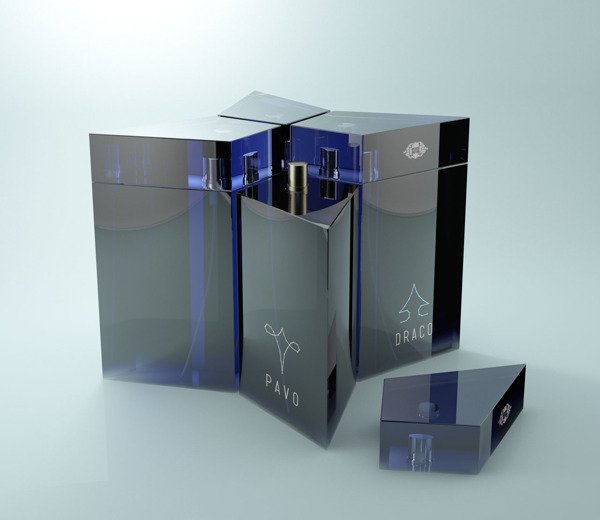 D&AD released a brief from L'Artisan Parfumeur asking for a series of bottles representing different emotions. My theme was 'The Scent of Astrology' so the bottles have names and pictograms relating to constellations. In addition the bottles together shape a star from above when placed together.




Perfume Moon 14




Package Design

Create an identity for a perfume. Maintaining the identity with the target audience in mind, create appropriate and well-designed packaging for the perfume.




Zebra Red

Zebra Red is a line of cosmetics created for women ages 25-30, this line consists of a soap, bath soak and perfume. The color red was used for its sex appeal along with a sleek black to accent the zebra pattern.




Unleashed Perfume Packaging


Unleashed Perfume was created for women with a wild side. A die-cut metallic box, scandalously shows a sneak peak of wild cheetah print patterns. This package was designed to promote this
uninhibited scent, releasing the true animal in all women.




The essence from distance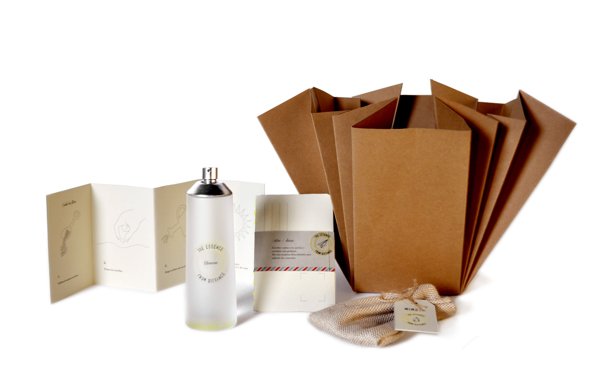 The essence from distance It is another method of connection and communication between two people who have a long distance relationship. It's a tool for women so they can feel closer to their couple.




PACKAGING RE-DESIGN-Nina Ricci Perfume




BMW "Perfumé"

Perfume para hombres, de la marca de autos BMW




Perfume Packaging Made Sustainable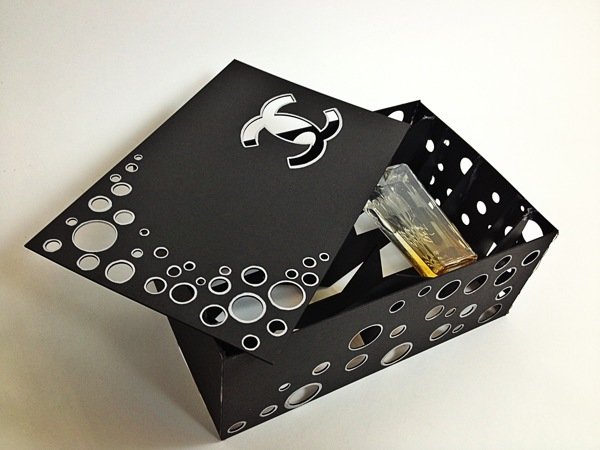 Perfume Packaging made sustainable through the use of only one material and the reduction of average material use by 33%.




Atura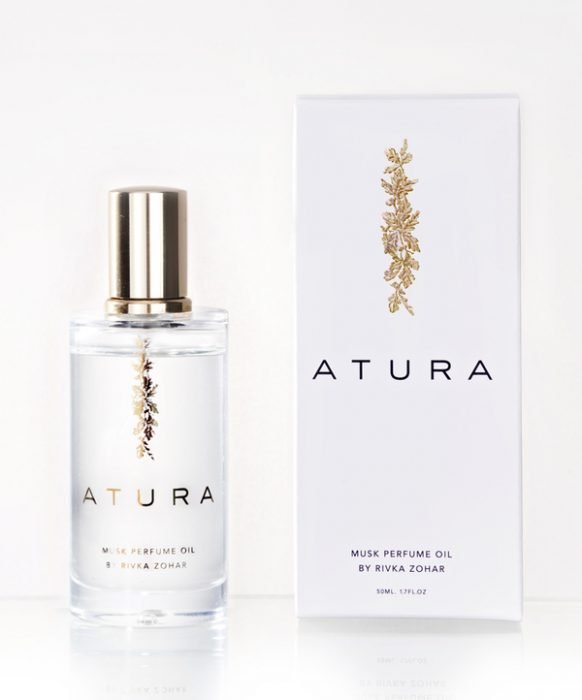 Atura Perfume Brand design and packaging