53 Fresh Creative Business Cards – Free & Premium
Hello everyone, Today we are going to share a great 53 Fresh Creative Business Cards – Free & Premium. Corporate business card design for you. All Business Card PSD template for any type of company, or even the best are for personal use. A color gradient is a range of various colors that varies continuously depending on the position, thus giving it a smooth color shift and creating a nice effect.
So here is the list of 53 Fresh Creative Business Cards.
Free Round Corner Glossy Business Card Mockup

Round corner business cards look stunning with their glossy touch which makes them look attractive and appealing to eyes. But that totally relies on the client, how he wants his business card to be. But you can always give them choices to choose from and glossy business cards are the best option to go.
Creative Business Card Template
Free Business Card Template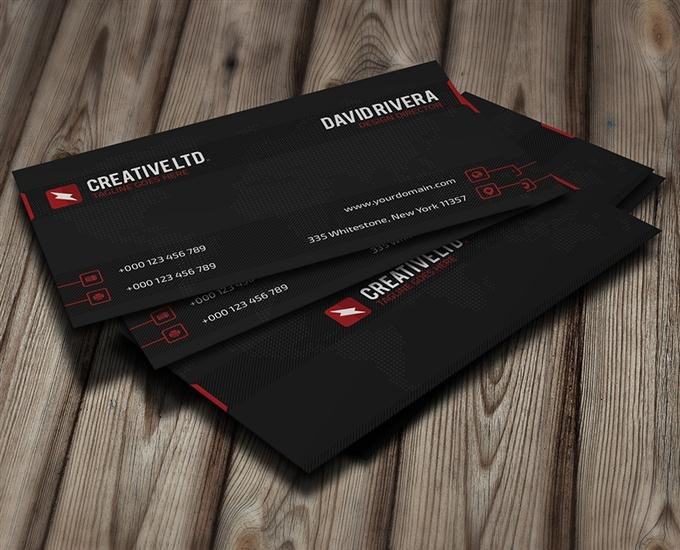 Business card Free Psd Flyers

All kind of designs ,templates and mock ups. Your most favorite and heart touching website is now offering you another lovely psd business card free for all. Wonderful color combination is used, Colors can be changes on will.
archAssist Business card

Many architects and designers – Kandinsky, The Bauhaus, Frank Lloyd Wright – have achieved clarity by reinterpreting geometry. Lloyd Wright in particular imbued key geometric forms with symbolism as the basis for his 'rotational' design.
Black Elegant Business Card Template
The Kettle Black Cafe

When Nathan Toleman, owner of the renowned Top Paddock café in Melbourne gets in touch about developing the identity for his new café, how could you possibly say no! Along with top interior design firm Studio You Me, Pop & Pac have developed a modern type-driven identity for Melbourne's newest and talked about culinary destination.
Modern Business Card
Business Card Redesign for Bisnode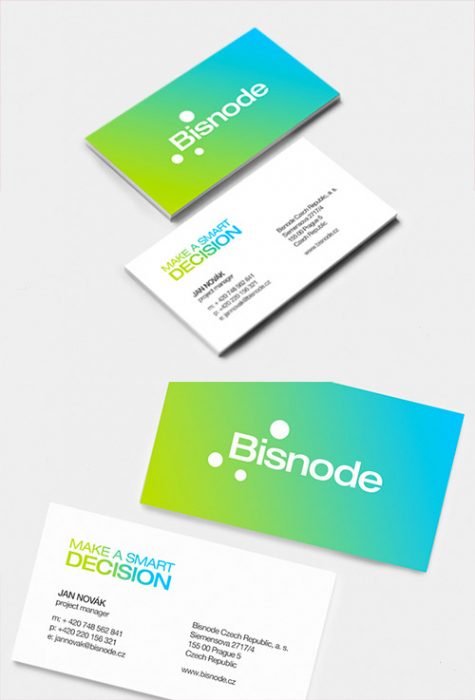 Bisnode is european company, that offeres decision support in form of digital business, marketing and credit information.
White Classic Business Card
Beautiful Gradient Inked Business Cards

Fabien Barral designs a new business card for himself every year, just to keep things fresh and to show his skills as a graphic designer. Here's one of his designs, which shows his particular eclectic style. The graphic that he designed for the cards suited letterpress particularly well and since he had a good relationship with a letterpress printing studio he had used on more than a few occasions he was able to get them to experiment a little with colour when printing the cards.
Corporate Business Card
Simon Dowding Business Card Design

A quick business card design I made to be used for my end of year exhibition. Using a quick typographical work of my name as the centrepiece.
The idea behind this was to create something that had more of a personal feel of it and also conveyed my love of typography. The idea of the magnifying glass came from a previous self branding student project where we had to find an object described your design philosphy. To me the magnifying glass is about searching for something deeper and looking closely at the details that make a design.
Creative Vertical Business card
Exquisite Gradient Inked Letterpress Business Cards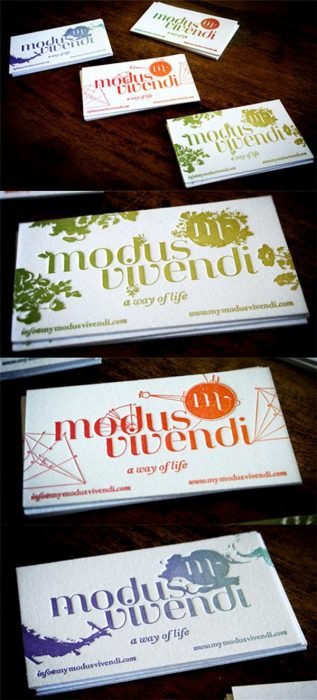 These beautiful business cards were designed by Fabien Barral of Mr Cup fame and have been printed with an unsual letterpress printing technique to come up with a beautiful finish. The cards have been printed on a high quality, thick cotton card stock which gives them a beautiful feel and allows for expert, crisp and clean printing.
Blue Corporate Business Card
Business Card Gradients

A compilation of business card designs that used a gradient at the front-side of the card.
Modern Coprorate Business Card PSD Template
Samantha | Brand Identity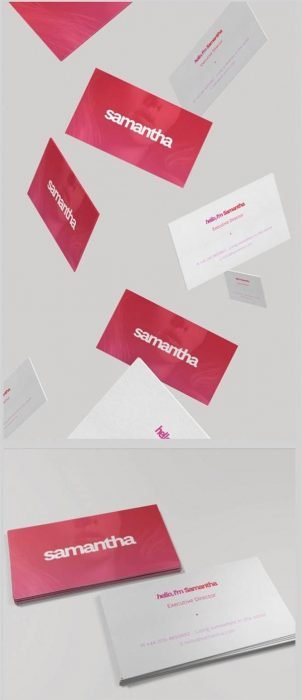 Have some fun by creating Samantha's from Her movie brand identity.
Shine & Corporate Business Card
Summer Sunset Business Card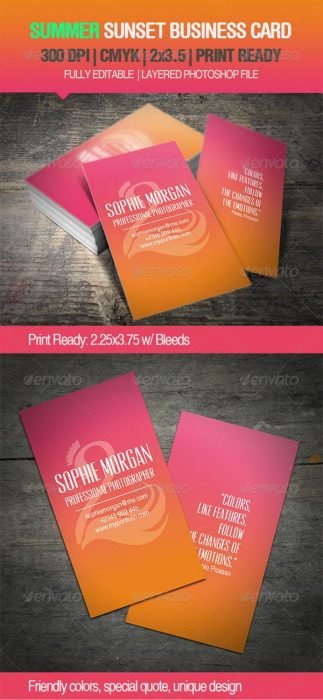 This second project encompass summer inspired colors, great free fonts and a catchy motto on the back side of the business card. Share them this hot summer!
Creative Corporate Business Card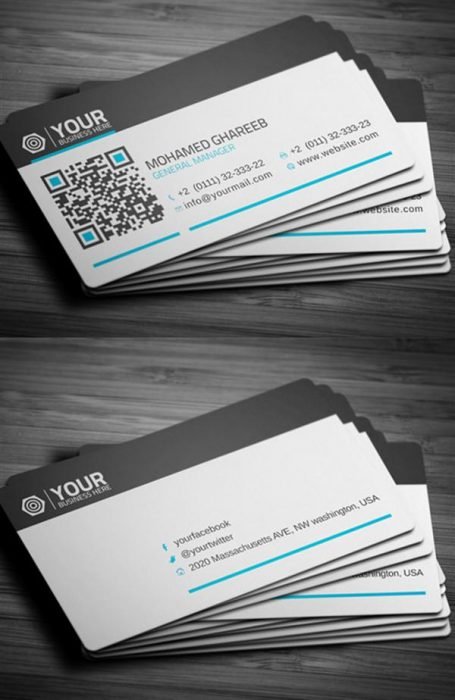 PurAthlete—Business Card
Designer Business Card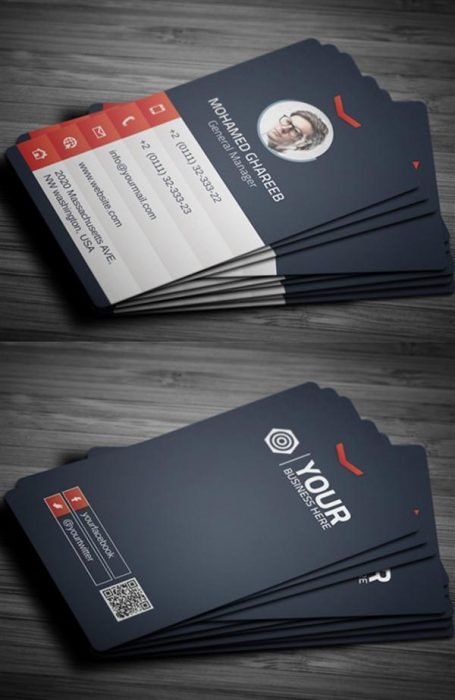 Personal Branding | CG
Clean Business Card
Film Maker Namecard

Designed and produced the name cards that represent the film maker, Martin Hong for his debut in an international film festival. The name cards were inspired by ticket stubs and the red carpet to welcome any receiver to the films made by Martin.
Zerex & Corporate Business Card
personal branding
White Minimal Business Card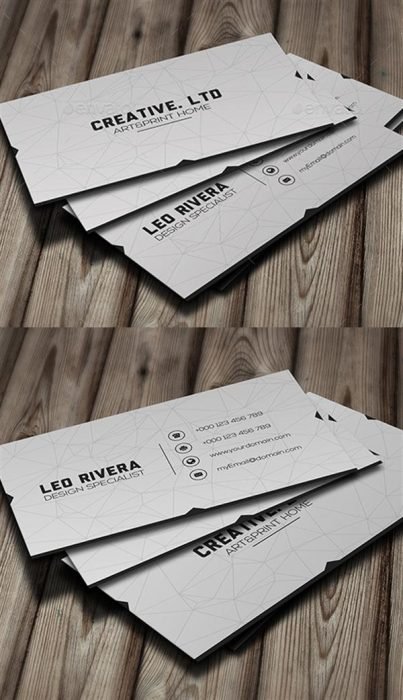 Bespoke Creative Ltd. – Branding & Website
Blue Creative Business Card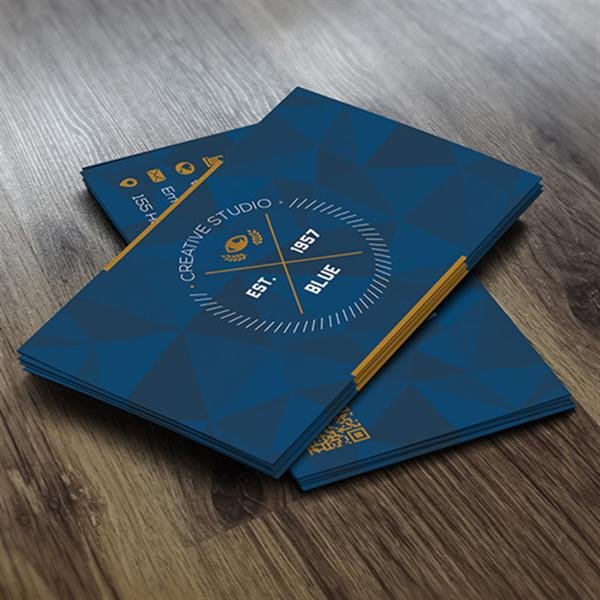 Lavinchi | Branding
Red Corporate Business Card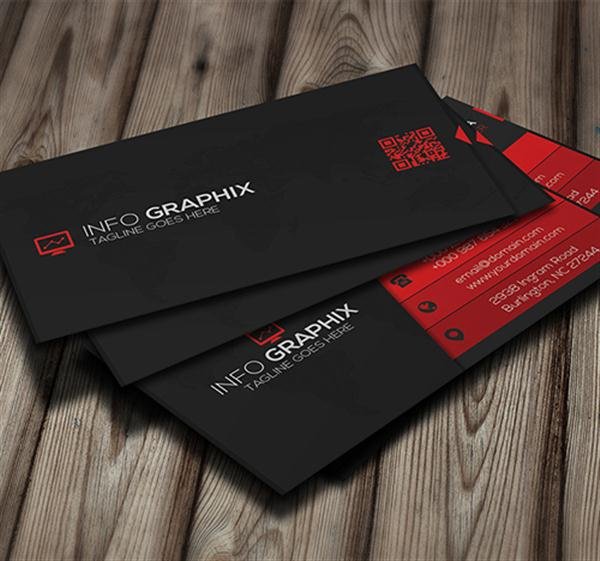 WOODWORK
Yellow Corporate Business Card

Michael Angelio – Identity
Creative Business Card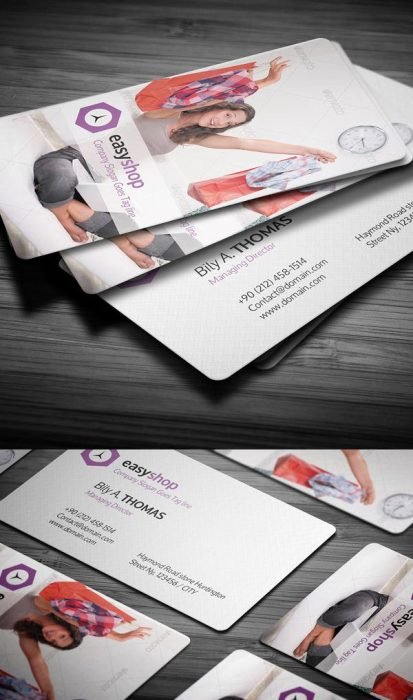 ANGELIA Identity
Simple Corporate Business Card
Free Creative Photography Business Card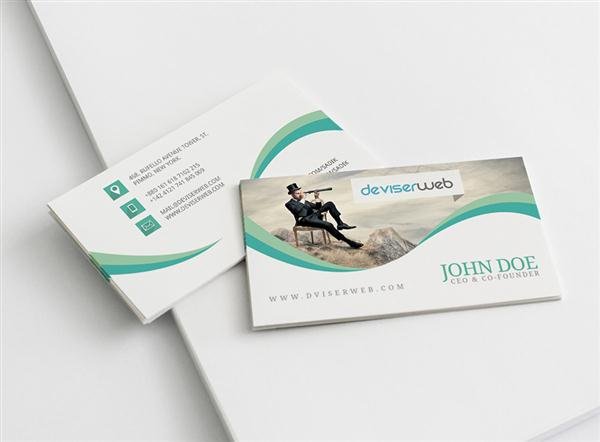 This is a modern stylish and professional business card template for photographer, artist, agency, event managements, corporate, personal use and creative peoples who love minimal and creative designs. It's really easy to use this business card, you can put your logo and images by using smart object, you can or manage colours as you want.
White Professional Business Card
Creative Business Card Template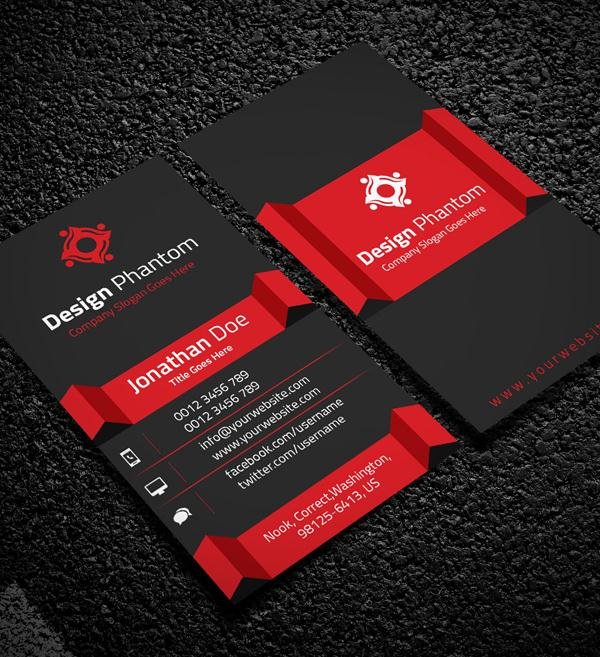 Simple and Clean Business Card
Orange Creative Business Card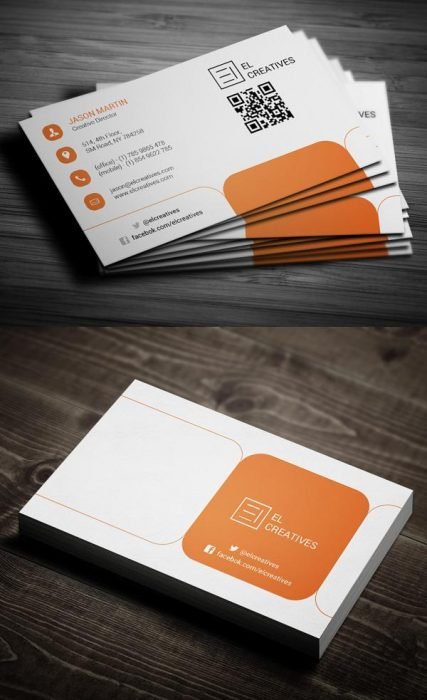 Art Business Card Psd Template
Vertical Business Card Template
Corporate Business Card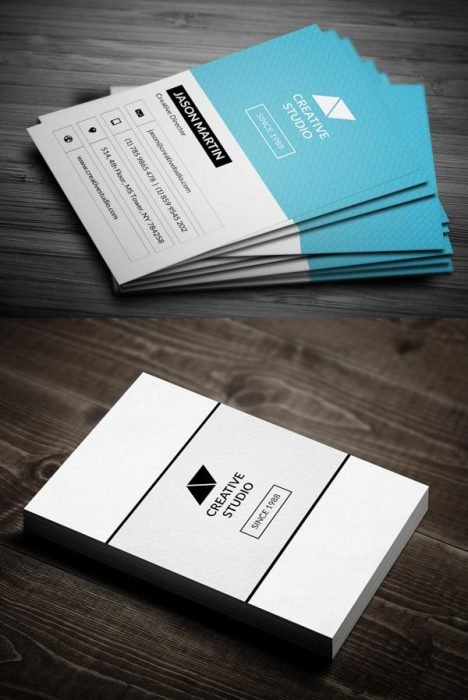 Metro Dark Business Card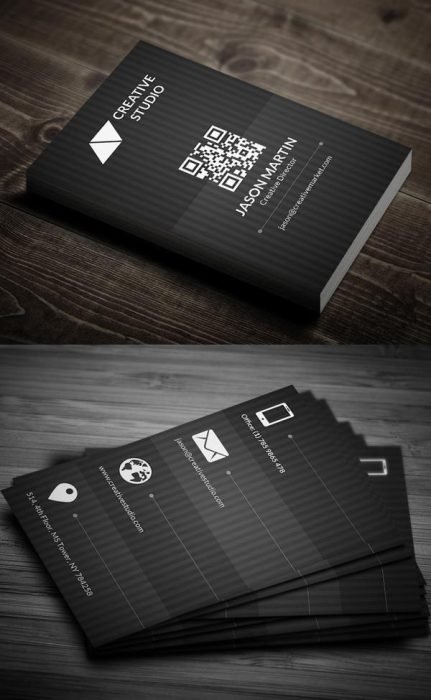 Business Cards Template | Bold Geo

Business Card Design Template for the fun and playful creative person you are!
These are professionally hand-crafted from our studio and absolutely unique. You can change the colors to your own. We think bold colors in particular stand out with this style, but you can use any color you want.
Creative Business Card (free download)
Exclusive Music Club Business Card
Creative Personal Business Card
3in1 Photography Business Cards Bundle