In this post we present 70+ Freebies For Graphic And Web Designers. Freebies created by professional web designers & graphic designers for personal and commercial use. We've got ui kit, fonts, psd graphics, business cards, mockup designs, plugins, psd templates, tools, html templates, and many useful files for web and app ui designs. so here is the list of 70+ Fresh Freebies For Graphic And Web Designers. We hope you enjoy this collection.
55+ CSS Button For Designs

A massive set of multipurpose, free to download CSS buttons in multiple styles such as minimal, flat and 3D, ready to be integrated into your website.
4 iPhone 6 Photo MockUps

Here's a set of 4 iPhone 6 photo mock-ups perfect to use in promo websites, press kits, App Store screenshots, advertising, or even when presenting app concepts to clients. Just open the PSD file in Photoshop, paste your app screenshot into the smart object, hit Save and you're done!
2 Hip Signs Mock-ups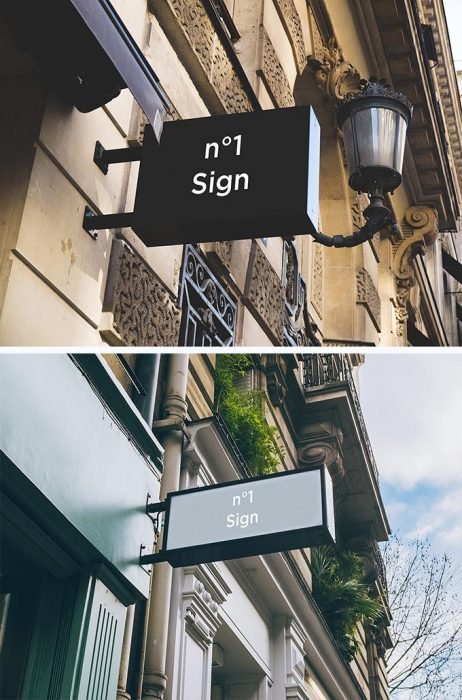 It's time to try something new, don't you think? Make your design presentation stand out from the crowd with these two beautiful photography-based mock-up scenes! Perfect for your next big brand identity or typography project demonstration.
Free Wood Vector Pattern

For those who need a customizable texture wood, here it is. AND IT'S FREE!
Free Line Icon Pack

My third collection of icons, all made with editable strokes, so they are easly scalable to suit your needs. Feel free to download the .ai file and use it any way you like. I hope you like it and have some good use from it.
Free Sport Icons

We know you workout all day so we made this clean and sharp sport icons just for you! This is the first set with more to follow
Free Samsung Gallaxy Note Mockups

A new set of three Samsung Gallaxy Note mockups. The Photoshop files contains smart objects for adding your own screens. Perfect to use in presentations, web design or even for advertising purposes.
Badhead Typeface

Badhead is a fresh looking font, perfect for branding, greeting cards, logotypes, or any design with a strong and elegant touch. Mix alternate characters to add an attractive message to your work.
246 glyphs and alternate character included with opentype features. Stylistic alternates, Ornament, Swash and more. You can access all those alternate characters by using OpenType savvy programs such as Adobe Illustrator and Adobe InDesign.
Ace iOS8 Mobile UI Kit Freebie


We are releasing a free version of Ace iOS 8 Mobile UI Kit, a modern UI kit for designing apps and prototypes that will look just awesome on iPhones.
If you like the free version, consider buying the premium one which has 75 PSD templates, 300+ UI elements, 100+ icons with which you can create over 1000 different apps for your clients or, why not, for yourself.
WHITE: One-Page HTML Theme


Creative one-page HTML theme is perfect for personal portfolio, creative agency, designer portfolio and more. Every detail and animation effect made with passion and professional skills.
Template has a universal design , so it's very easy to customize to fit your needs, just replace images and texts. We thank Eva Theme team for providing us with this wonderful freebie! Don't forget to check out their website for more great high-quality themes.
7 Natural Paper Textures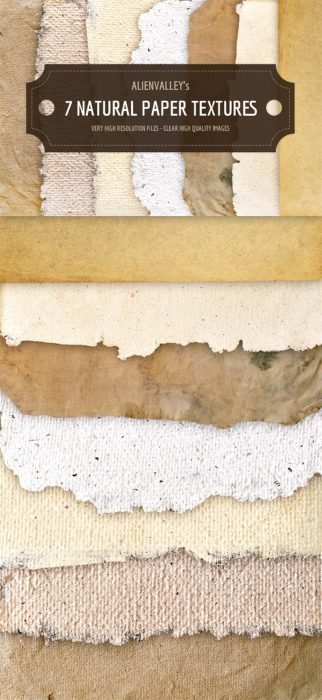 A set of 7 natural paper textures available in high-resolution transparent PNG format. Feel free to download and use them in your personal and commercial projects.
Big thanks to AlienValley for providing us with this great resource. Be sure to check out their website for more awesome graphic assets.
Free poster mockup

Arve Freebie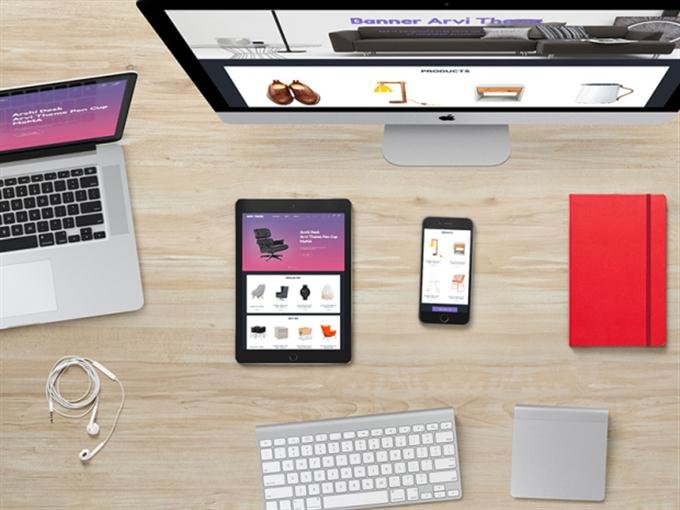 Unicorn PSD Template
Moto 360 Watch .sketch resource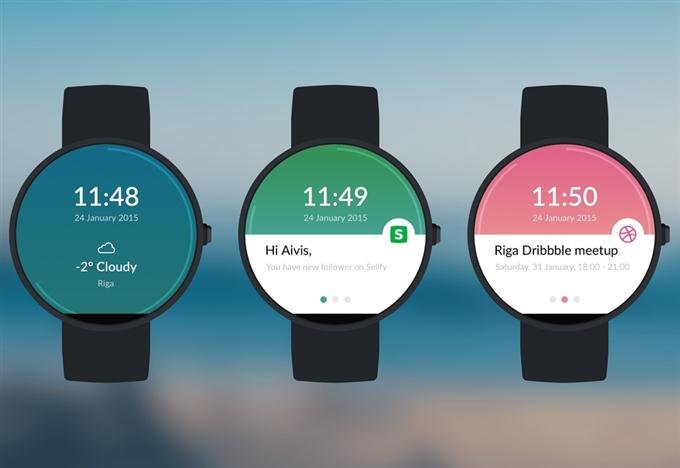 Freebie you can download and use for your next project! Moto 360 watch – fully layered Sketch 3 (.sketch) freebie. Well organized layers makes it very easy to update. Like it? Share them with your friends.
5 Signs & Facades MockUps

Today's special is a photorealistic set of 5 mock-ups of store facades and hanging signs that will make your branding design projects stand out. All the PSD templates are based on high quality photos and include smart objects which allow you to easily edit them.
Big thanks to Vadim Sherbakov for providing us with this wonderful freebie. If you enjoy this freebie you might wanna check the full pack of 100 Signs & Facades Mockups over at CreativeMarket Hip Shop or on MBV Original Shop.
Free Business Card (Freebie)

Flat Vector Devices Pack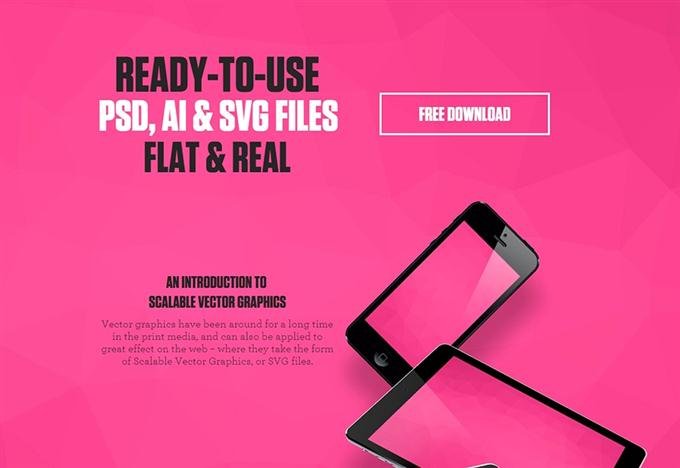 An awesome collection of devices to use for mockups and development. The flexibility offered with PSD, AI and SVG formats is a considerable plus.
Simple PSD Login Page Template
Fancy Items Scene Generator

Fancy Items Scene Generator» awesome graphic pack. Contains 210+ items inspired by the works of the best industrial designers. Made for those who are tired of boring identical «Mockup Scene Generators», for those who want to really diversify own works.
Retro Typoghraphy Text Effect

This is fun to use and transform your plain text into beautiful retro typographic style with the 3D shadow diffusing down. The text effect looks best with script fonts.
In the PSD file, use the first 2 layers to add your text. You can also easily change background colors, adjust the settings and shadows. Just play around and have fun!
STYLE e-commerce app UI KIT

An e-commerce app UI KIT created using latest concept of material design.The set includes all GUI screens required for e-commerce fashion mobile application.
iOS App Analytics
Freebie: Kitchen Icon Set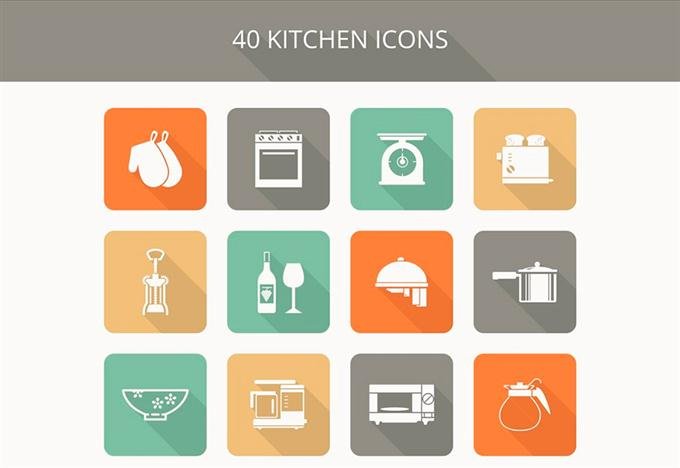 Cook up some sweet designs with a free set of kitchen vector icons provided you by Vecteezy. Whether you are designing for a new restaurant, or adding some spice to an outdated design, these flat long shadows icons will make your project to shine. Featured in this icon pack are 40 icons of utensils, appliances, kitchen accessories, and more.
Free Round Flat Icon Psd Material
Lynny Vector Icons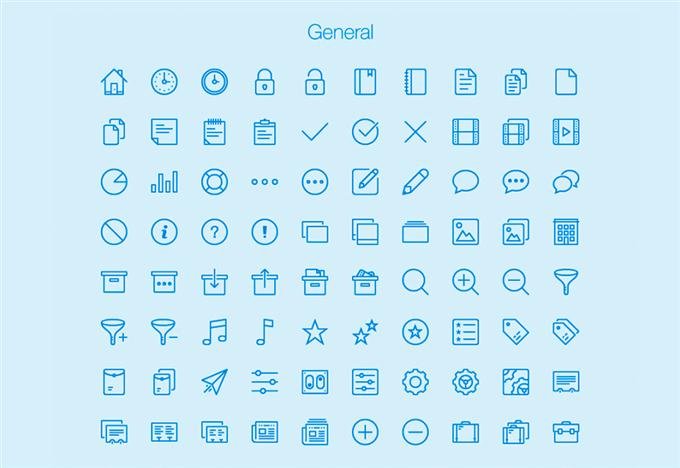 Free Metal Logo PSD Mockup
12 Students Images

This freebie include 12 Free HD images of students in a university somewhere in the world. This pack is free for commercial use for all your project.
Flat Medical Icon Set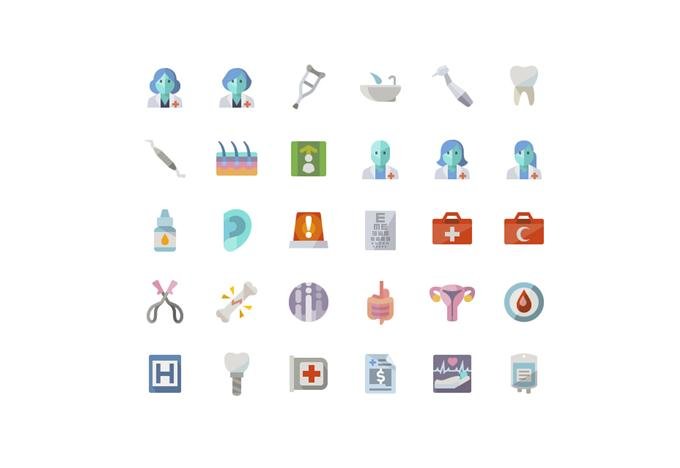 This set contain an enormous amount of icons which allude to medical elements such as medical tools, laboratory, medical specializations, medical staff, treatments, common diseases, etc.
Free Mobile and Web UI KIT PSD

A free Mobile / Web UI KIT i've made and shared with you to help in your projects webdesign process
Free Wedding Invitation & Card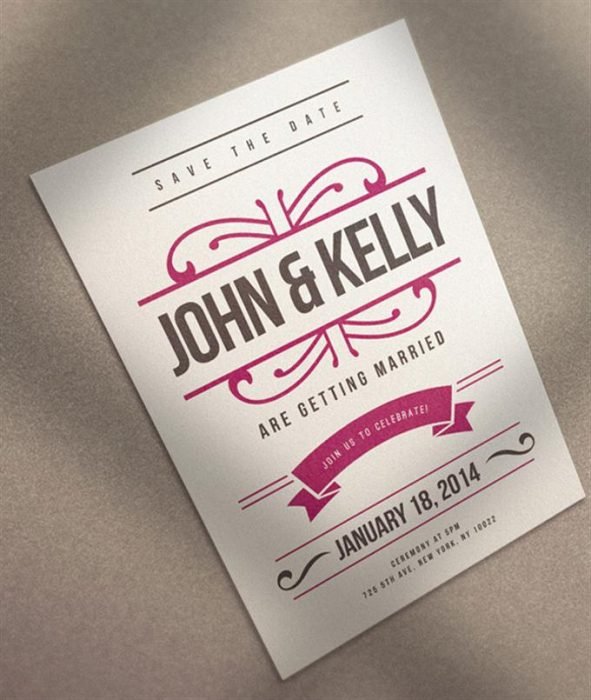 Street Poster Template

Free Landing Page PSD Template

I makes you available, this template I made for my course of photoshop. The goal was to create a template in the One-Page.
I hope you enjoy this little work.
Free Perspective Screens MockUp PSD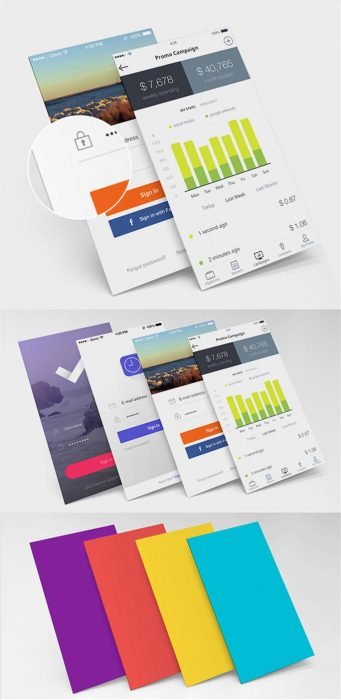 Showcase your mobile apps or website designs with an awesome perspective screens mock-up. The pack included four styles with light and dark backgrounds, and all are free of charge.
530 Geometric Background Designs Mega Pack


Here we have a mega pack with a huge amount of low poly backgrounds for your delight -530 individual wallpapers-. You can integrate them into your projects or simply take them as inspirational work. The set is very complete, providing a selection of multiple styles, but keeping the geometric vibe. Among the topics in the pack, we can find animals, landscapes, shapes, works of art, crystal formations, simple gradients, colorful bursts, monochrome fields and many more.
Macbook pro office mockup set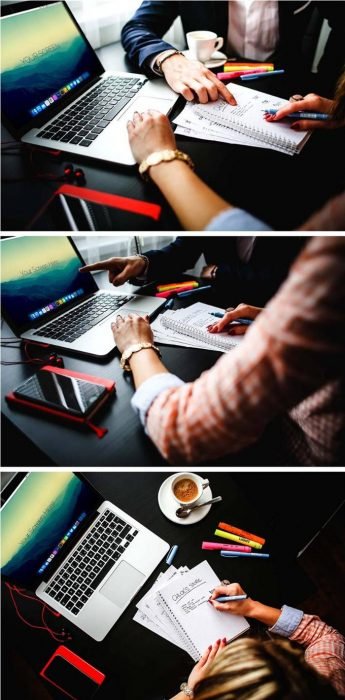 A brand new set of three macbook pro office mockups. Photoshop files contains smart objects for adding your own screens.
Dark Flat UI Kit

A simple user interface design based on components for various purposes. Editable in Photoshop.
Free Mobile App Login Page PSD Template

Check the attachment for editable PSD download.
This item is totally free for personal or commercial purposes. You must give back this page link if you want to share this item anywhere.
Free Apple Watch iPhone 6 & iPhone 5 .sketch Mockup

Free Material Icon Set (Fully Editable)
Free Mobile App PSD Templates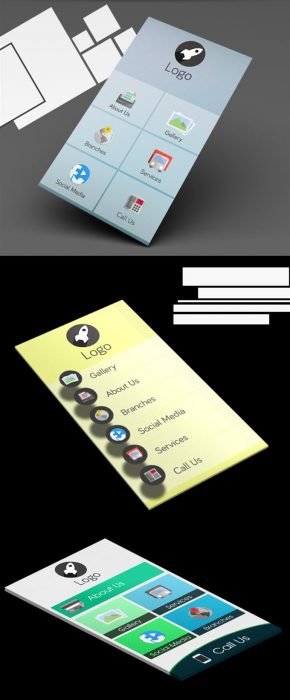 Uzers UI Kit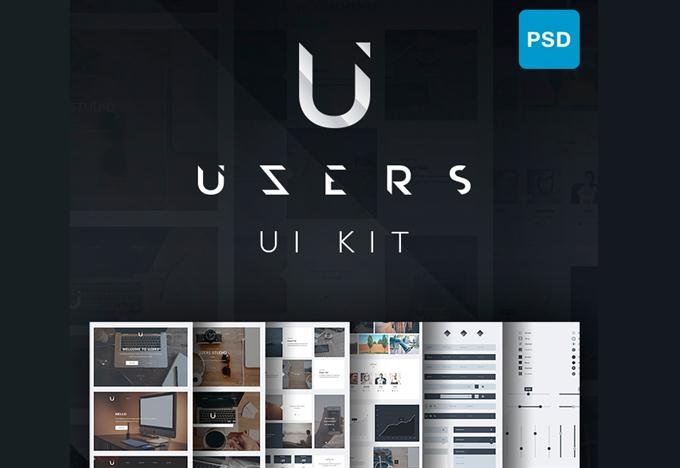 This is our first product on the Creative Market so we hope you will love it! We spend couple of weeks to give you guys very classy, pixel-perfect, huge pack of web and user interface elements to help you building websites or other stuff faster. We've combined very subdued colors to focus on the usability and stay with elegant look and feel.
FREEBIE PSD: Flat UI Kit

It's based on Bootstrap and it's flat. You are free to use it however you want, but you're not allowed to resell it. Attribution is not a must, but it'd be appreciated. 🙂
Admin Template PSD, Admin Panel PSD

Dear art lover today I made this design to share with you. This design is called "Admin Panel Free PSD Template". It's totally free for your personal and commercial use. If you like this design, Pl. take a second to share it with the word and help us to grow.
EventRay UI Design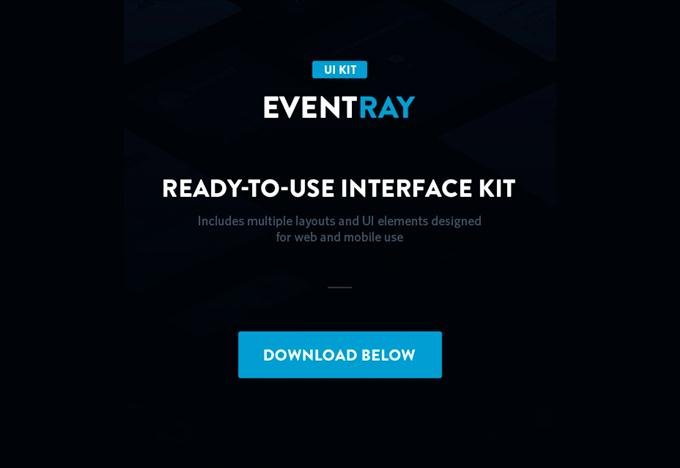 This reedy-to-use user interface kit by Dtail Studio includes multiple layouts and GUI elements designed for use on different resolutions Web platforms and Mobile applications.
Againts Typeface

Meet Againts, a font inspired by ink & tints hand-drawn brush. Make a beautiful creative mess using alternate glyphs and extra ligatures for your unrepeatable headline.
We thank Ramandhani Nugraha for providing us with this wonderful freebie! Don't forget to check out his Creative Market Shop for more great high quality fonts.
20 Food & Drink Icons

This is probably the best icons set to look at if you're hungry! Get these 20 awesome color icons for free and spice up your design kitchen.
Free Timeliner – User profile PSD Template

Europe Flags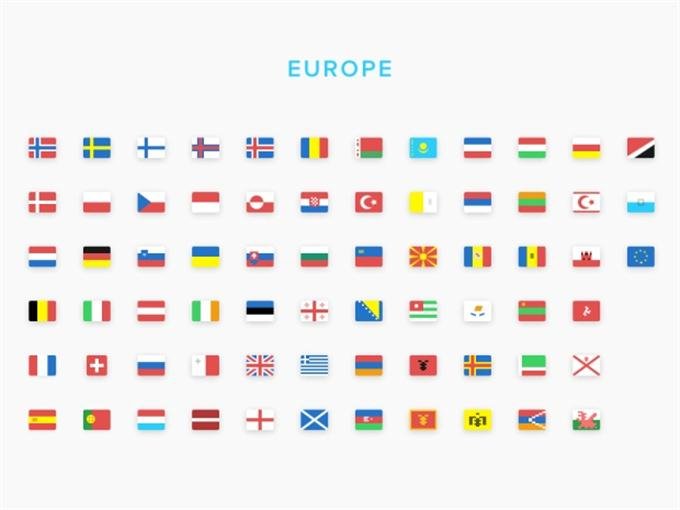 The problem we had with most flag icon sets is that they were overly designed or unevenly high (11px).
To solve this problem we started our own and decided to open source it via GitHub. We're starting off with Europe but many more will follow.
Perfograma: A Free Font with a Story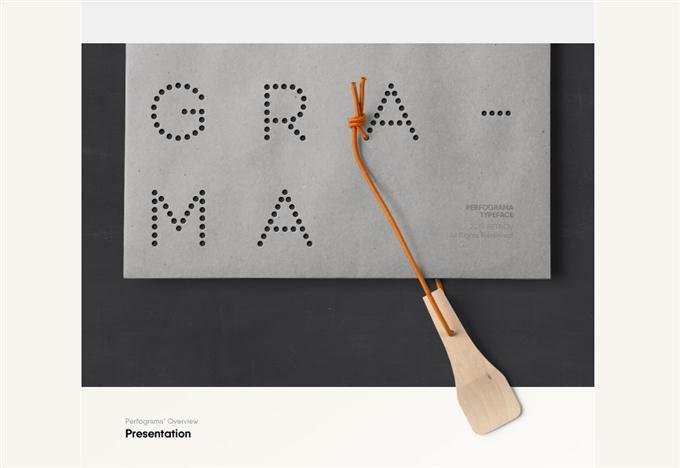 The font is inspired by computing machines IBM Harvard – Mark 1, an electro mechanical computer read its instructions from a 24-channel punched paper tape and executed the current instruction and then read in the next one. It had no conditional branch instruction. The original concept was presented to IBM by Howard Aiken in November 1937.
Free Restaurant Mobile App PSD Template

FREE Restaurant app template is designed for Restaurants and Cafe lounge mobile apps. The template fits to iPhone (including iPhone5 and next) and all major Android devices resolutions.
Hand Cursor Icons
Serendipity Script Font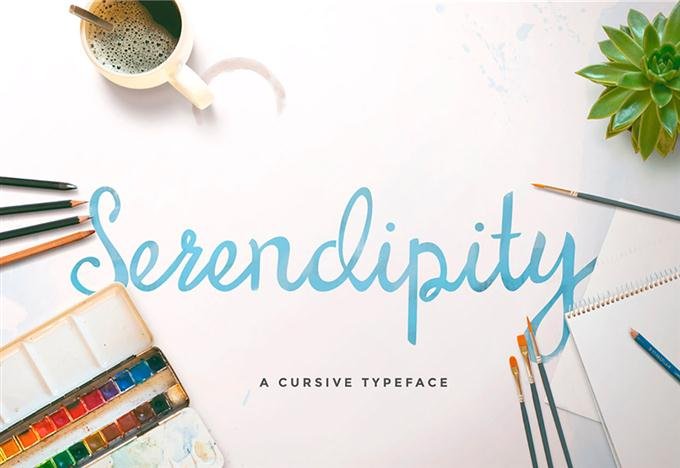 Meet Serendipity Script, a new rising star and a best-selling font, now available for free, for both personal and commercial use. Download and use it for anything and everything, no extended license is required. Font provided in OTF and TTF formats; web fonts included as well (EOT, SVG, WOFF & WOFF2 Files).
Dexter – Free PSD Template

Dexter is a Free PSD Template One Page style. All layers are separated and organized, allowing editing much easier. To download, have made available two different colors: green and yellow. Please if you like, share this file, but does not provide for download at no credits. The sale thereof is prohibited.
Expire PSD Theme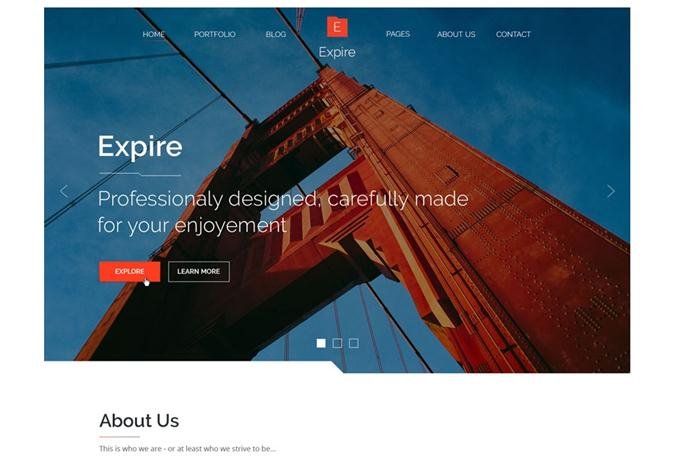 Expire is a unique PSD theme designed with great details and clean typography. Expire PSD package comes with 4 pages: Home, Blog, Typography and Post. The theme can be used to create professional websites for your organization, creative agency and more. Expire comes with a unique design that will be sure to attract lots of potential customers and visitors.
Self Promotion Free CV / Resume PSD Template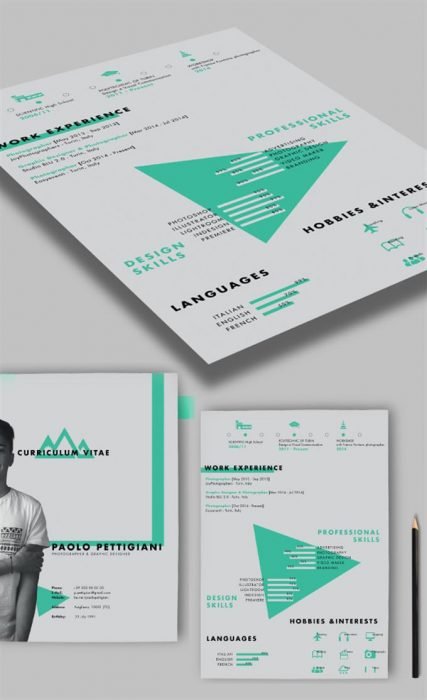 I created this project as self-promotion including the free resume template ready to download!
iPress Free PSD Magazine & Blog Template

Free PSD of one page magazine and blog template. Please check out the attachment or download the free .psd file.
5 Low-Poly Backgrounds

To celebrate, we've put together an exclusive freebie pack of 5 beautiful low-poly backgrounds in high resolution (2500px and 300 DPI). These backgrounds are totally exclusive and not available anywhere else – not even in the new bundle. The download package comes with both AI and JPEG files.
Mini Blur Bundle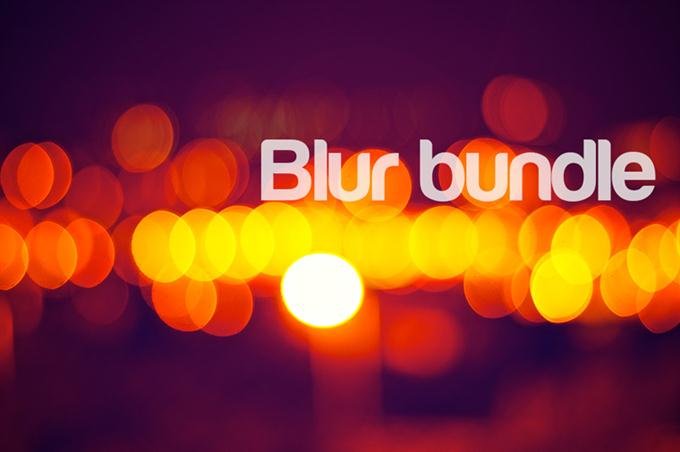 This exclusive Mini Blur Bundle includes 3 high resolution bokeh images from Blur Bundle designed by Pedro Cid. The images come in high resolution – 6000 x 4000 at 200 DPI. Great to use as backgrounds and patterns in web and print projects.
Hooky – One Page Creative PSD Theme

Hooky is a modern and elegant one-page PSD theme designed with great color combinations. Hooky can be used for your personal website, freelance portfolio, or creative agency. The theme can be used as a self-contained one-page theme or added to your inner pages.
Sparkle Glitz Pack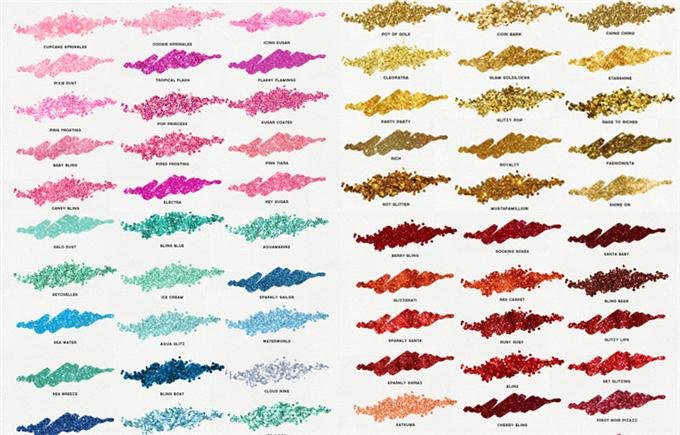 The very talented Nicky Laatz has kindly offered up a sample set of 5 various colored glitter styles in one .asl (Photoshop Styles) file. Glitz up your designs with these styles, and if you like the freebie then you can find the rest in her Glitz Shoppe Pack over at Creative Market: a massive collection of 140 lovingly crafted Photoshop Sparkly Colourful Styles to add realistic glitz and glamour to any of your projects, print or web.
Responsive Showcase Photorealistic Psd Mockup


This Freebies contain photo realistic Responsive Showcase Psd Mockup package for displaying your Responsive Website, App, or anything else. You can use it for promoting a website, Apps, ads for your application & service promotion. It is very easy to use just update you work with Smart Objects and All Done.
Book Cover Psd Mockup v1

Book Cover Psd Mockup v1 to showcase your book cover design or portfolio in a realistic style. This is full PSD File you just need to replace your design by using smart object.
Hosting Web Template Designs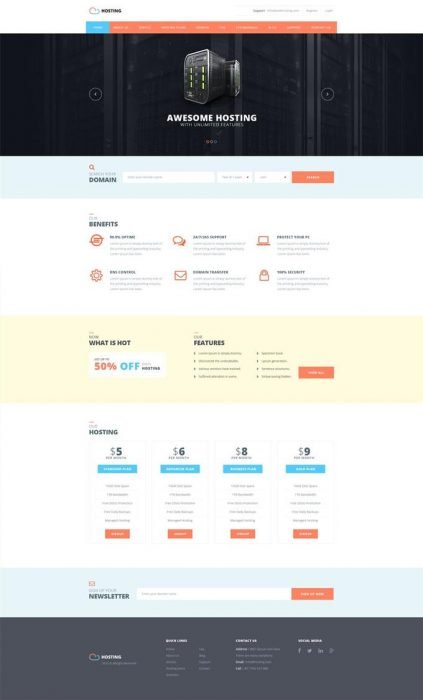 Today we are giving away hosting web template PSD designs exclusively for our readers. This is a real website design template, includes a home page and 10 inner pages. You can see the screenshots for the entire web template design below. As you seen yet these are professional quality designs for hosting services. We have done enough research to make the template design close to hosting website standards.
Flat Magazine Template

I'm giving you the Flatmag Homepage PSD for FREE! 🙂 It's based on Bootstrap and it's flat. Totally flat! And it's totally free for PERSONAL USE In case you need a WordPress version or HTML version, we did that too! Feel free to check the link in the sidebar to get it!
Design done by me, amazing code written by Danny Jones, images below to a great photographer Mark J. Sebastian and are not included in the PSD.
Tools Icons

A little icon set I recently made. They were more initially, but decided to make only some of them. If you find any use for them, feel free to use the attached .eps
Free PSD+HTML Template — Saturn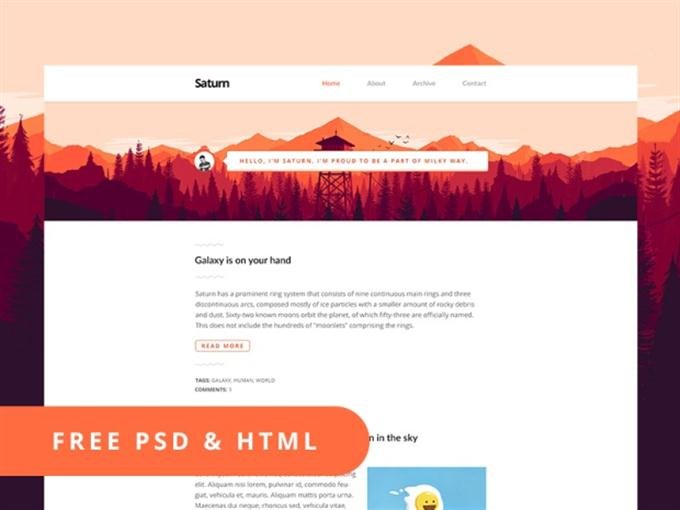 This weekend I will share a nice freebie for you. And next week I will also share freebie again. So, follow me and get freebie every week.
Hover Effects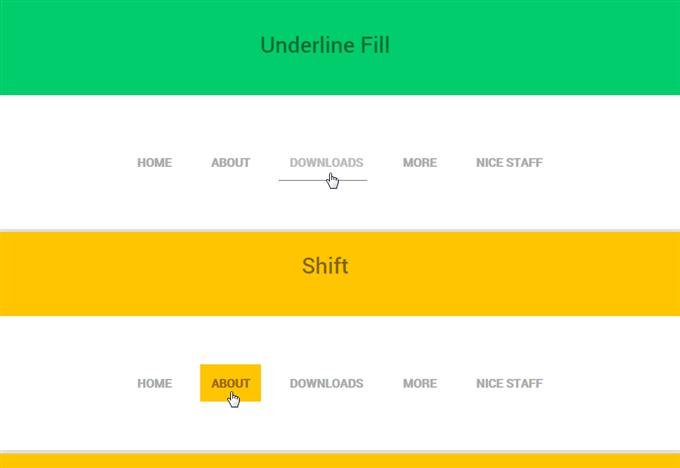 A collection of various hover effects and animations applied to a set of colorful buttons with nothing but CSS.
Mosaigrid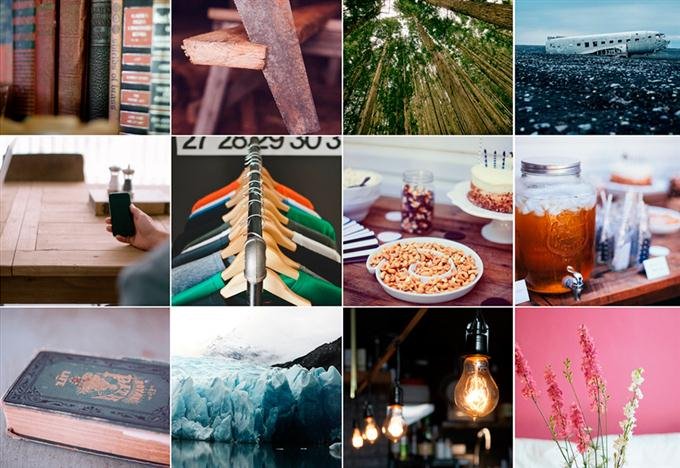 Folded Corners with Pure CSS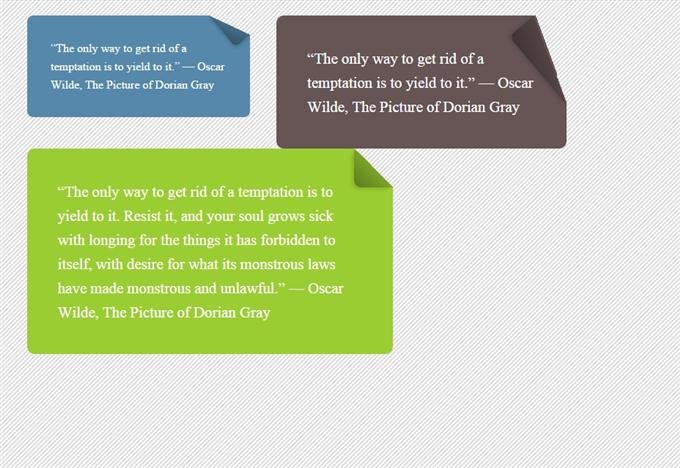 Hardening Framework
Mootor Framework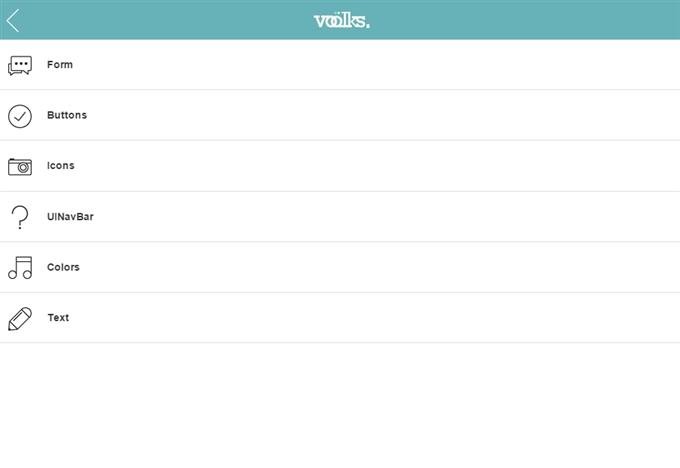 Make mobile app development a bit more familiar with this cool HTML5 framework, aimed at smaller screens.
Camping Essentials