45+ best free Photoshop Plugins
Hello everyone, Today we are going to share a 45+ best free Photoshop Plugins. Adobe Photoshop is a very popular graphics editing program that comes with a ton of features – way too many to name. These free plugins will extend Photoshop's features and will help you to complete tedious tasks in seconds. Adobe Photoshop is an amazing tool for designers with lots of great features, but sometimes its core features may not be enough for your projects. If you want to save some time and make Photoshop work even better for you, you should definitely check out these 45+ helpful free Photoshop plugins!
So here is the list of 45+ best free Photoshop Plugins of 2015 take a look.
Social Kit – Customizable templates for your facebook, Google, youtube Cover images, profile pictures and ad banners in a free up-to-date Photoshop plugin Become a co-creator of this great plugin with us and share your ideas on how to improve or what to add. Let's make it even better.
CSS3PS


CSS3Ps is a free cloud based photoshop plugin that converts your layers to CSS3.
Flat icon

Use the FlatIcon plugin to quickly find the icons you need for your design, without leaving your working environment
Use Cut&Slice me to export your assets to different devices in seconds. Improve your workflow by just naming your layers.
Stay in control of your document. With four different commands, Composer will cover any change you'll make.
PERFECT EFFECTS 9

Perfect Effects 9 Free The easiest way to create any look for your photos.
Layrs control

Layrs Control is a free plugin that houses a collection of scripts to make the more mundane tasks in Photoshop. It provides five main features, including a layer name editor and options to remove any unused effects, flatten all layer effects, delete empty layers to cut down the file size, and rasterize smart objects.
PIXEL TO VECTOR CONVERTER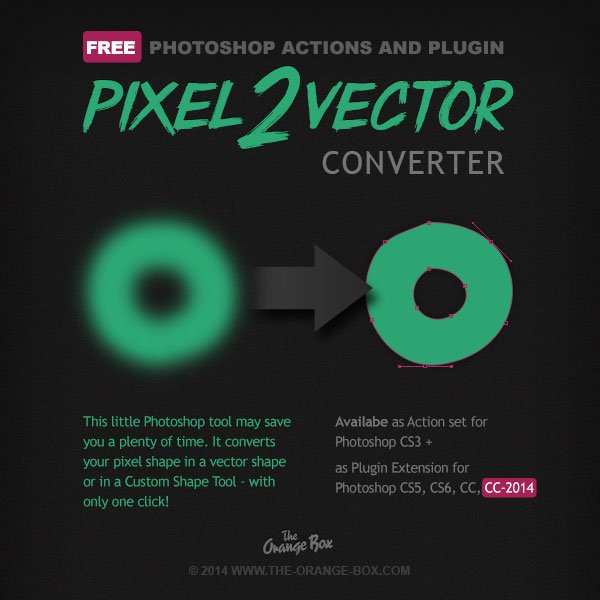 Render.ly


Render.ly lets you add variants to screens, manage assets, detailed design specs and in the end automatically exports all of them with a one click. Our technology is smart enough to export only those elements that were changed. Thanks to the latest Adobe Generator technology we are the fastest plugin out there and the only one that works seamlessly in the background.
Bounce is a free extension that integrates and connects the Dribbble design community into the Adobe design applications you love to build with everyday.
Keeping up with the game has never been easier as it's now possible to check out the latest popular shots, keep track of your activitly feed and dish out the likes all without leaving the app your currently designing in.
Focal Zoom is part of Mystical Focus Gen1. Focal Zoom generates the proper perspective and depth creating a focal point or emphasizing a particular portion of your image. Photo-realistic depth and variable strength of your blur and motion give the perfect emphasis to any strong point of a picture.
Divine Elemente is a plugin, which converts any Photoshop design to a fully functional theme for WordPress CMS in few seconds. And it doesn't require deep knowledge of technical HTML details or Photoshop skills. That makes it pretty unusual.
Skeuomorphism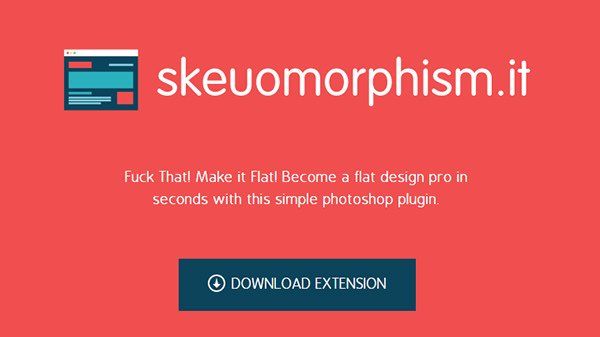 Make it Flat! Become a flat design pro in seconds with this simple photoshop plugin.
Adobe Pixel Bender technology delivers a common image and video processing infrastructure which provides automatic runtime optimization on heterogeneous hardware.
Web-Font

This great plugin helps you easily access all fonts in Google Fonts directory. Great for web designers!
Gradient Blur

This plugin apllies a gradient blur that can help us draw the viewes attention to the photograph's main subject.
There are sliders to control the position where the blur starts and it's strength.
A preview mask can be displayed, and there is a selection between horizontal, verical and radial blurs.
VELOSITEY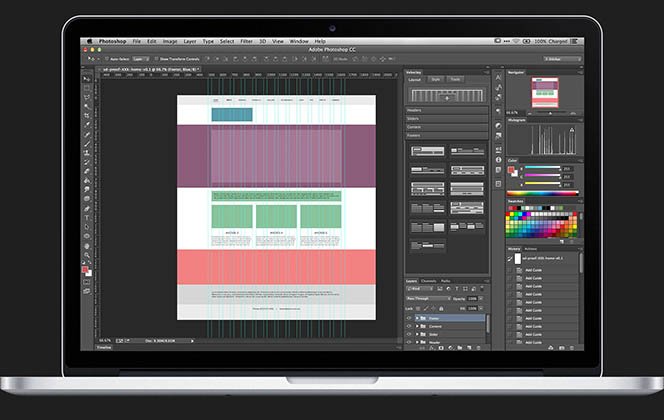 Breezy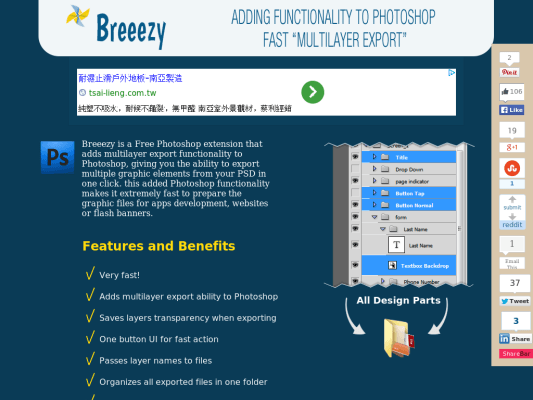 Breeezy is a Free Photoshop extension that adds multilayer export functionality to Photoshop, giving you the ability to export multiple graphic elements from your PSD in one click. this added Photoshop functionality makes it extremely fast to prepare the graphic files for apps development, websites or flash banners.
Ink

Handling mockups to developer teams can be tricky. As a designer, sometimes I wrongly assume that everyone knows about how photoshop shapes, effects, and typography works. Sometimes lack of specifications leads to inaccurate front-end outputs. Sometimes the final product just doesn't look exactly as expected.
Lens Correction

This plugin corrects barrel and pincushion distortions that many zoom camera lenses.produce.
Just move the sliders to the left to correct barrel distortion, and to the right to correct pincushion .
Many thanks to Martin Vicanek who provided the code for this plugin.
NKS5 is a custom toolkit for Adobe Photoshop CS5+ that provides a basic set of drawing, painting, texturing and production tools in an attractive, easy to use palette. NKS5 is currently a donationware project, so if you're pro and it's helping or if you just want to see more projects like this come about please consider making a donation below. Contributors will receive download links as they're available along with early access to future extensions.
Wire Worm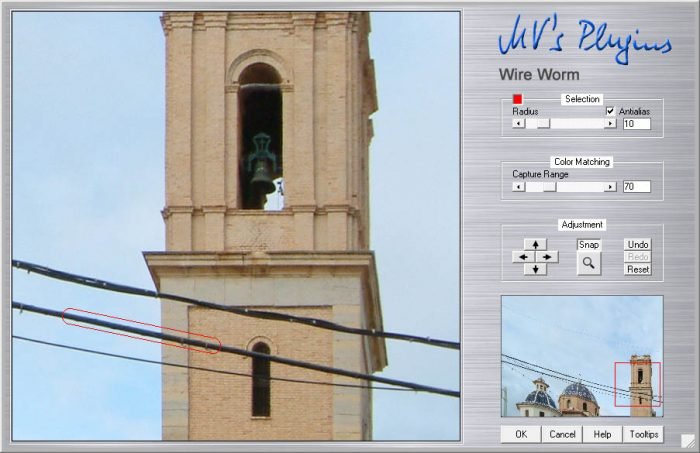 This little plugin will help you remove wires and other unwanted objects from your images. There are, of course, other tools to achieve this goal, e.g. the good old clone stamp or the healing brush, besides a number of dedicated plugins and applications (see below).
Fotomatic

Fotomatic 1.4 : A collection of 8 plug-in filters for use with Adobe Photoshop or compatible host applications (32-bit hosts only. Please note these filters will NOT run under 64-bit versions of CS5 or CS6). They offer a series of effects based on traditional photography equipment and techniques.
Tych Panel 2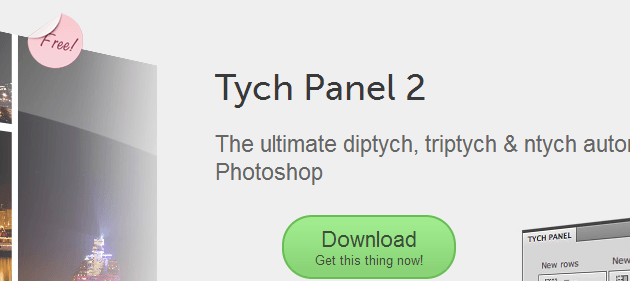 The ultimate diptych, triptych & ntych automation tool for Photoshop
PerFect resize

The industry standard for photo enlargements. Powered by Genuine Fractals.
The plugin Fur 2, disperse a simple figure (line or circle, configurable dimensions/thickness) over the whole image.
LESS Hat
With the increasing demand for more fluid and responsive experiences, it is becoming an even more arduous task to keep the device resolutions and screen sizes straight.
Random User Generator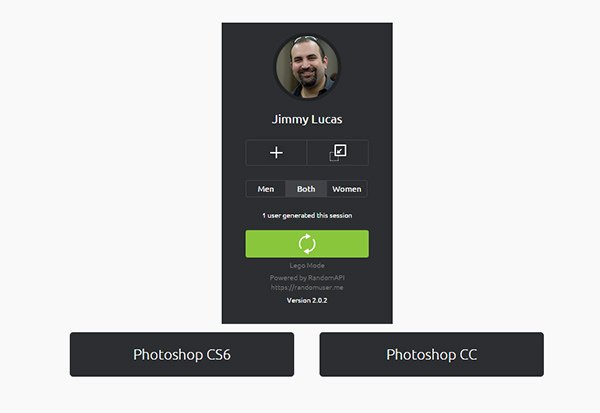 Free Photoshop extension. Easily drag and drop random users into your PSDs
Mood Lighting Effect

Mood Lighting is part of Mystical Lighting & Ambiance Gen1. Mood Lighting lets you apply a darkening effect enhancing the dark mood of any digital image. Choose between the Light Mix – Black Tone to affect just the darkest tones or the Darken Image for an overall pleasing effect.
Free Photoshop Plugins – Lighten & Sharpen Effect

Lighten and Sharpen is part of Mystical Tint Tone & Color. Lighten and Sharpen gives allows the user to adjust many of the tonal qualities of a photo to lighten and brighten the image while sharpening the details. With Lighten and Sharpen, you can refine the desired tonal range adjustments with ease.
Free Photoshop Plugins – Sharpen Details Effect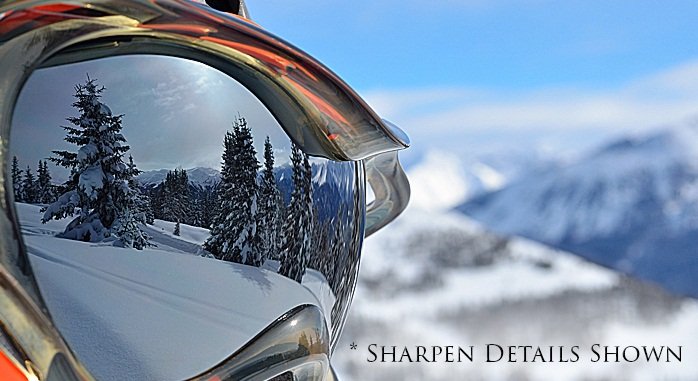 Sharpen Details brings out the highlights in your digital images and brings clarity to the details in seconds. Give photos a crisp clean look.
Free Photoshop Plugins – Dreamy Photo Effect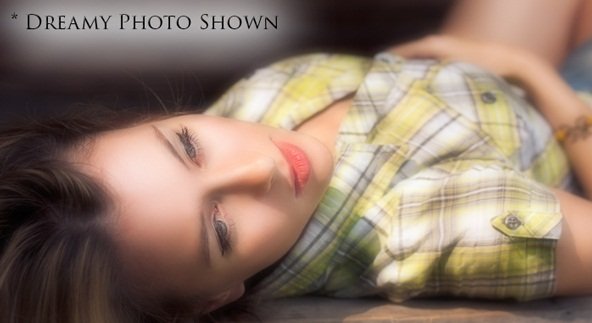 Dreamy Photo is part of DreamSuite Ultimate Gen1. Dreamy Photo gives images a soft, sultry and romantic feel. This is a superb effect for enhancing stock photography, digital camera photos and any images needing a warm feel added to them
Free Photoshop Plugins – Mosaic Effect

Mosaic is part of DreamSuite Ultimate Gen1. Mosaic makes your photos look as if they were created out of a Mosaic Tile. Photo-realistic depth and variable tile size, along with color options give this effect an infinite number of looks.
Type DNA

TypeDNA goes beyond any traditional font manager by providing tools that assist in choosing the right font.
Guardian for Images

Join thousands of other creative professionals who use the Digimarc® Guardian for Images plug-in — the only third-party application pre-installed in Adobe® Photoshop® — to communicate ownership of their work without sacrificing visual quality.
Layout wrapper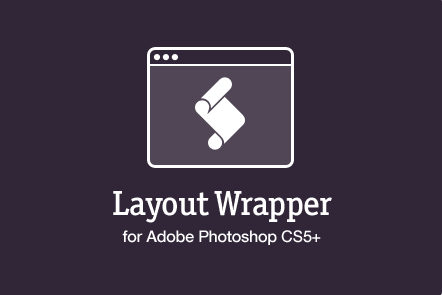 I continue my experiments with scripting for Photoshop and recently I made thing that wraps document with a Safari browser window. For presentational purposes
Color CC

Generate color themes wherever inspiration strikes with Adobe Color CC. Capture color combinations with your iPhone or iPad. Use them in your projects immediately by saving to Adobe Creative Cloud Libraries or syncing with the Adobe Color service.
Web zap

WebZap is a plugin that provides Photoshop with additional tools and functionalities that are designed to assist web developers with their mockup and ui design workflow.
Yet another B/W conversion plugin? Yes, but one with powerfull features that allow full control over the final result:
Export kit

A Photoshop plugin to convert your PSD to HTML, CSS, WordPress, Android, jQuery, XML, JSON and more…
The free FontShop Plugin lets you preview any of our 150,000+ fonts, in the context of your own artwork. The Plugin works in Adobe® Photoshop®, Adobe® Illustrator®, Adobe® InDesign®, or Adobe® Fireworks® (CS5, CS5.5, CS6 and CC, but not in CC2014). This is a great new way to find the perfect typographic fit for your project.
This week's freebie is also our first Photoshop plug-in! The plug-in allow you to create a halftone effect using any image in a single click.This halftone pattern generator easily and simply applies a halftone pattern to anything you're working on.
Freeware Boundary Noise Reduction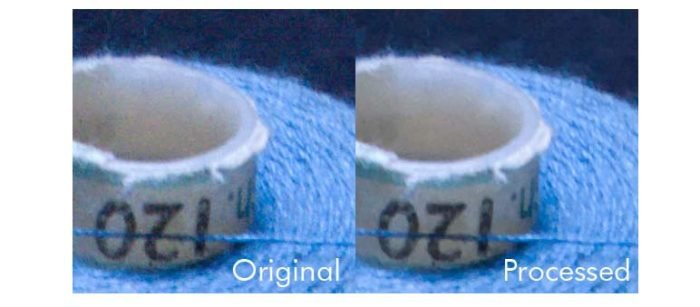 The freeware version of Boundary Noise Reduction lets you remove noise from dSLR images and film scans. Many users comment that it's a big improvement over the noise reduction tool built into Photoshop.