Are you a skilled photographer who is looking to start a photography blog? You will find the best photography blogger templates of 2021 in this article. All of these blogger templates have different features, such as gallery options or functionality for blogging photography.
All of these templates can be used as Blogger templates on photography websites. The templates for photography bloggers are often in natural colors and include ample space for photos. Photographers should have a website. This collection of the best templates for photographers will help you create a beautiful website or blog.
See Also: 25 BEST Free One Page Blogger Templates
This collection of templates for photographers are wonderful. It's easy to search for a photoblog template on Google but it can be difficult to choose the best one. This is the best list of photography blogger templates that you can use to build your photography website.
Photography Blogger Templates can be used to create Blogspot themes on any topic that is related to fashion or design. Subscribe via E-Mail to receive the latest photography blogger templates. Photography style blogger templates are simple and clean. These themes can be used by photographers, writers, bloggers, and storytellers. Most templates have a slideshow on the top, which displays the latest posts as well as cute author widgets below. These themes are minimalistic, clean, and neat. This is where you will find the most responsive themes for Blogspot photography.
Benefits of Photography
The last 12 years have seen an increase in interest in photography as both a hobby or a profession. The desire to capture precious moments in our lives is one of the main reasons people love to take photos. While some people use photography to express themselves, others make it a profession. The popularity of social media encouraged people to take more pictures and become addicted to photography.
A blog or photography website can help you organize all your work on one platform, no matter what profession you are in. It is important to have a professional-looking website that is responsive. Professional photographers can use a portfolio or website to market their work.
Articulla Blogger Template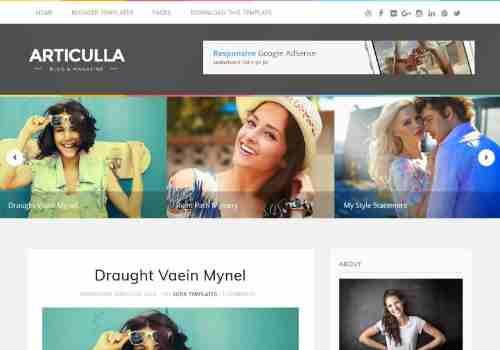 Articulla Blogger Template combines a sleek design with a simple theme. blogger photography templates professional It was designed to create professional-looking personal blog. This theme is quick to load and has a fully responsive layout. It's compatible with all devices, so it looks stunning on every screen, no matter what size. This theme was created with high-quality coding using the most current technologies. This theme can be used to build blogs that focus on beauty, makeup and travel. blogger photo gallery The theme has a bright background and dark-colored text. This combination of typography is professional and attractive. It's easy to read and eye-catching.
Sora Moon Blogger Template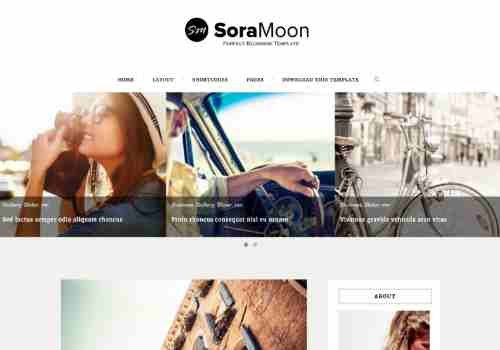 SoraMoon Blogger TemplateIt's a minimalist and elegant theme with a simple, yet effective design. It's fully responsive, so you can easily create beautiful blogs. This professionally-designed theme features high-quality widgets, futuristic design, and a professional layout. photography blogger template The theme has a professionally designed hero area that features up-to-date codes and design. This theme has a strong design and is easy to use for creating blogs that are attractive. Ideal for blogs that focus on beauty, fashion makeup, travel and photography. The theme is fully responsive with customizable backgrounds and font styles. blog photography templates The theme is easy to use on smartphones, tablets, desktops and other devices.
Photo blogger templates are usually natural colors with plenty of room for photos and one or two columns. As a professional, you should have a photo blog when taking pictures. This best collection of photo blogger templates.

will help you create amazing photo blogs or websites. Blog gives you the opportunity to provide the best user experience. So if you are a photographer or a photo sharing enthusiast, you can create a blog through this list below and show people your work.
Now it's time to share some Photography Blogger Templates. All templates are designed with all professional designs.
Minima Colored 3 Mag Free Blogger Template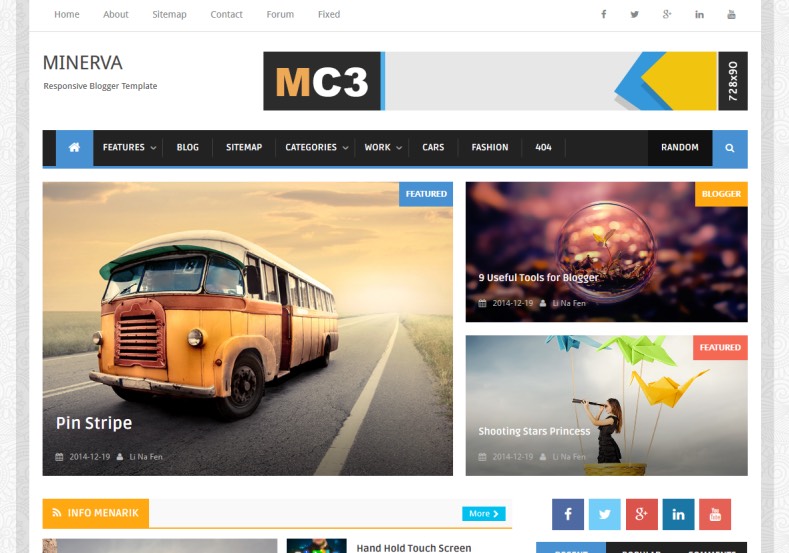 Minima Colored 3 Mag Free Blogger templates shown here are undoubtedly the best templates on the internet. The photo template looks hard to believe in a blog with a three column layout. You can also visit the best free 3 column blog template.
Lexel Free Photography Blogger Template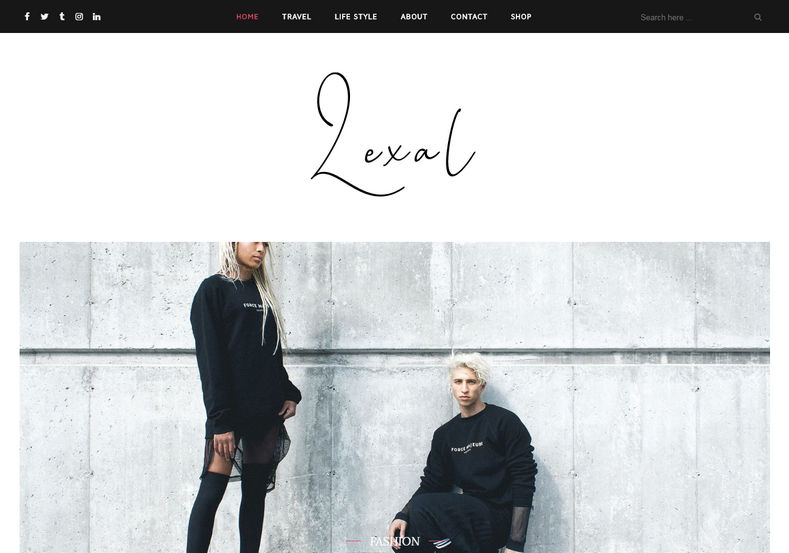 Lexel Free Photography Blogger Template are fully responsive and fast loading themes and are aimed at mobile users. At the same time, SEO has been completely optimized, making it easier to publish images with the help of various search engines. A collection of the most popular themes in this genre.
Sparkle Grid Free Photography Blogger Template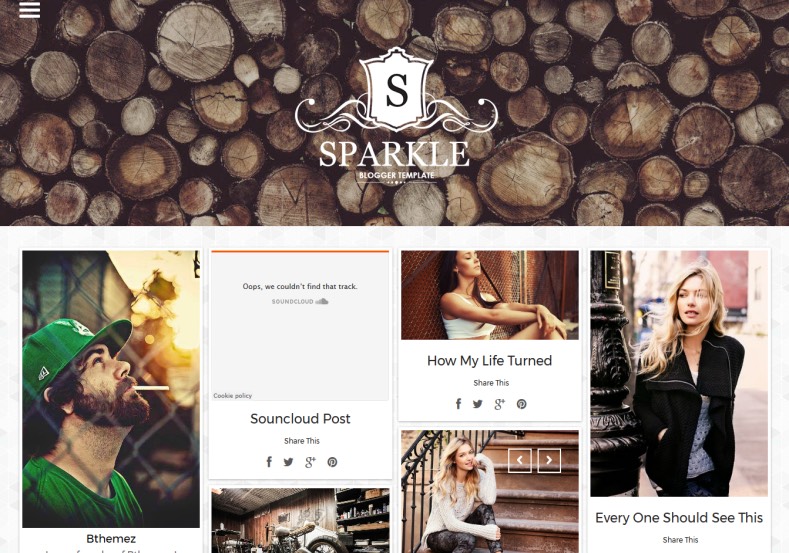 Sparkle Grid Free Photography Blogger Template is designed for photographers and photo studios. It offers amazing pictures with minimal distraction. It has a separate blog section where you can write articles or make announcements about your ideas.
Queen Photography Free Blogger Template
Want to have a simple but beautiful website? This template has minimal design by giving importance to content. Queen Blogger template supports Template Designer to customize the look easily. You can edit font, text color, background, etc Queen template has beautiful Typography (font styles). Your website will look beautiful and readable
Phorto Responsive Blogger Template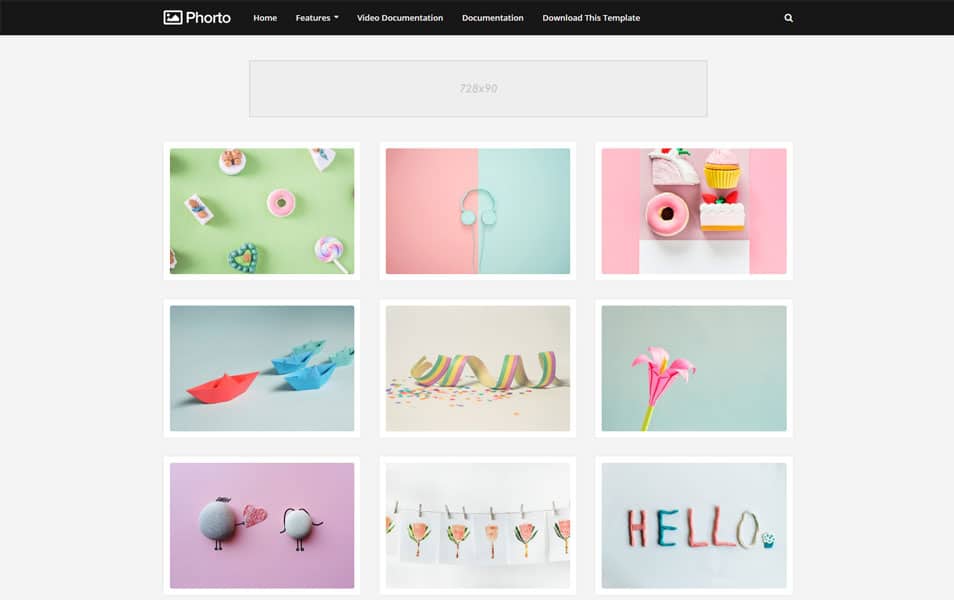 Phorto Blogger Template is a simple, highly coded and clean theme with a great elegant multipurpose design and simple to use with out of the box look. This theme is specially designed for photo blogging, photo sharing and well suited for travel, food, life style, sports, personal blog, etc. A perfect and elegant choice for a website or blog about photography, photographer, or photo shooting and of course photo download.
Fabulous Responsive Blogger Template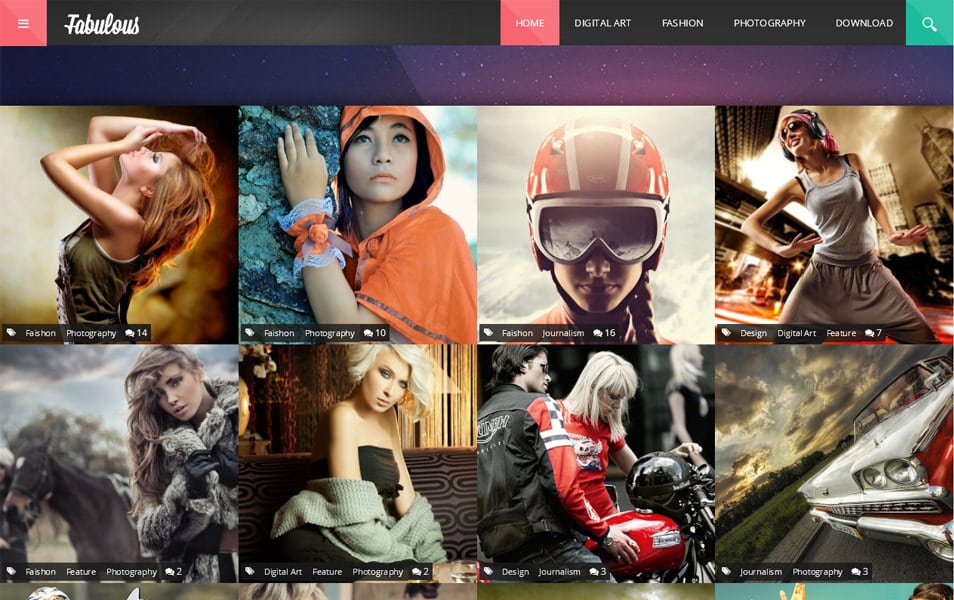 Fabulous is a blogger template with responsive design and it's High User Friendly Blogger Template. It's design simple and clean, perfect for a variety of purposes, although focused towards Photographers and those using Portfolios to display their past and present work collections.
Outfit Light photo studios Free Blogger Template
Outfit Light photo studios Free Blogger template is great for personal blogs of modern responsive magazines. Designed specifically for everyone who cares and likes bloggers, fashion artists, photographers, media agencies, restaurants and design layouts.
Domag Photography Blogger Template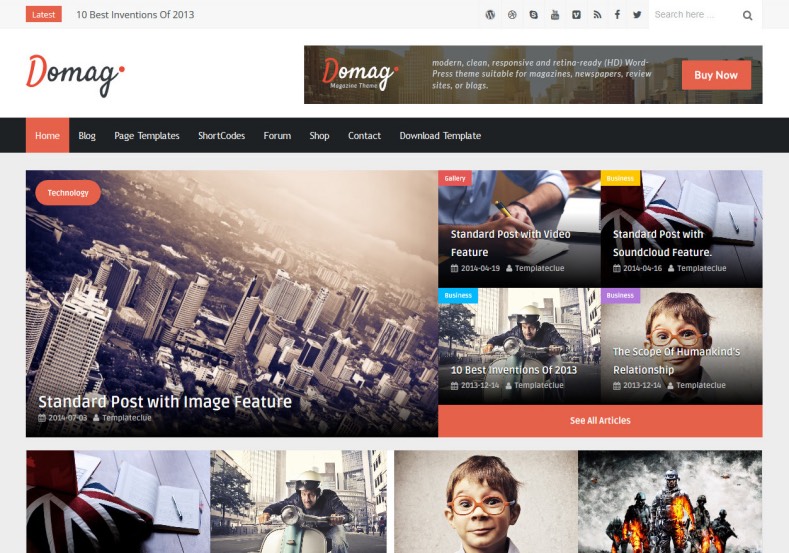 Domag Photography Blogger Template Customizable and professionally designed templates for anyone who wants to create great websites or blogs as well as videos / images, which is 100% compatible with other blogs or websites. A template XML has 3 layouts and you can select the template layout in the admin.
Absolute Photography Free Blogger Template
Absolute is a responsive Photography Blogger Template, clean, minimal grid-based blogger template that lets you create a professional blog or website and manage your blog. Ideal for photographers, creative designers, design agencies, and more.
SmartBlog Free Blogger Template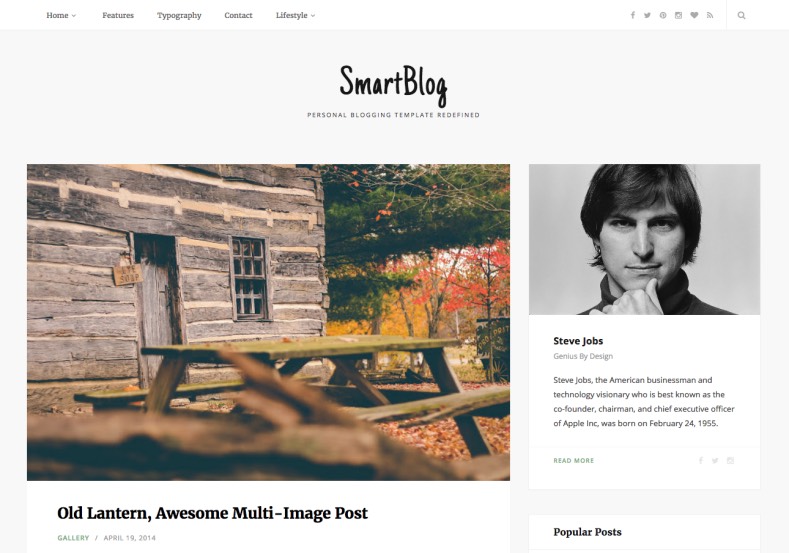 SmartBlog is a custom multipurpose blogger template. SEO friendly and rich design makes everything simple, clean and easy to use. Build with great advanced features. Short code templates go online in minutes with just a few clicks without the need to edit the HTML.
Mimes Free Picture Blogger Template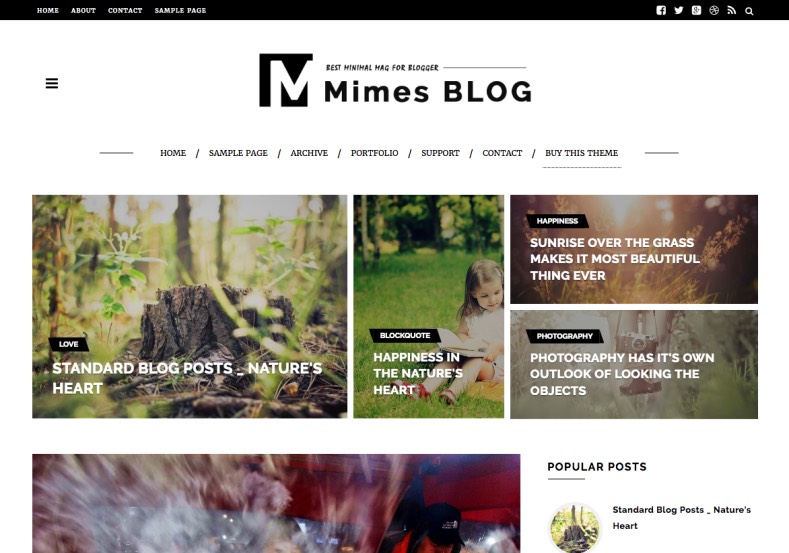 Mimes Free Blogger Template is a nice horizontal menu that stretches vertically when viewed on a touch device. If you want to change the font or color, you can customize the sidebar through the template designer.
Wilder Free Photo Blogger Template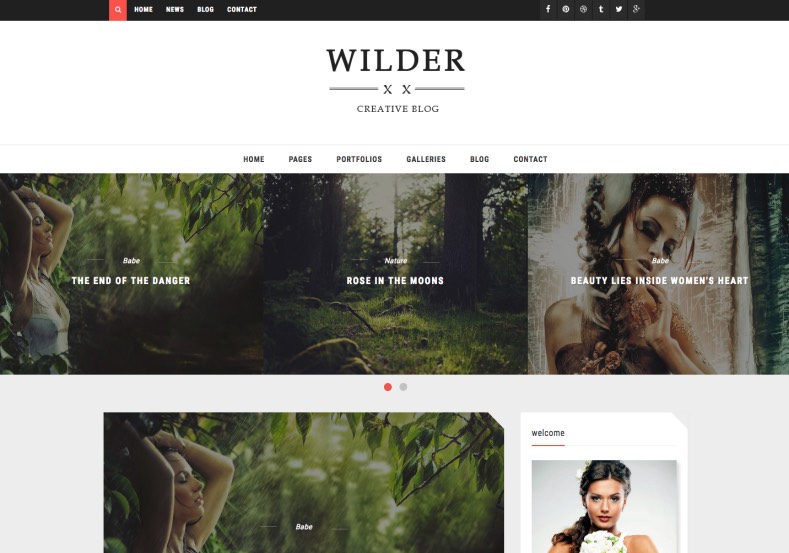 Wilder Free Photo Blogger responsive and Photography template for Blogger fans. This template shows you how cool and flexible Blogspot photo studios template can be.
TP Blue Mag Responsive Blogger Template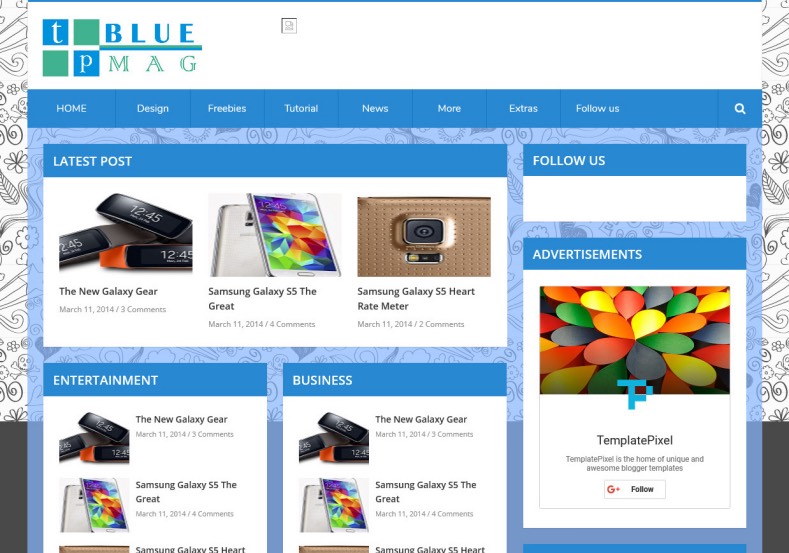 TP Blue Mag Responsive Blogger Templates is strictly designed for photographers and photo bloggers. All you need is a fixed sidebar, all focused on the good image you posted. The template is fully responsive and the image is arranged according to the size of the screen.
Revoli Boxed Responsive Blogger Template
Revoli Boxed is a functional responsive blogger template. It has a responsive homepage slider with touch support and a separate blog page for sharing ideas. Horizontal multilevel menu compatible with touch devices.
25 pixel Free Blogger Template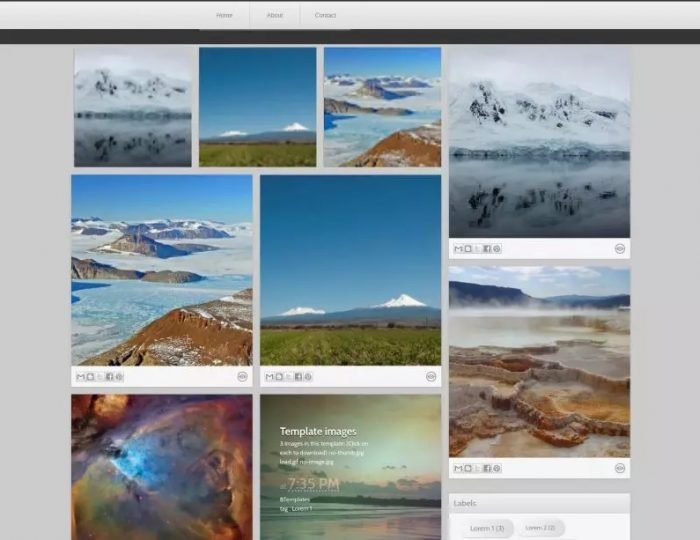 25 pixel is a free premium Blogger template with 3 columns, responsive design, right sidebar, gallery-styled, fresh look, an exclusive design for Blogger, footer columns, posts thumbnails, well designed threaded comments and neutral colors.
Creative Gallery Blogger Template
Creative Gallery is a multi-style portfolio. This theme is perfect for showcasing your artwork and maps. Ideal for wallpapers and portfolio websites. Probably the only blogger template that has a great touch. It has a full width homepage, so users can easily view the image gallery.
Videoism Free Blogger Template
Videoism Free Blogger Template is a professional video hosting blogger template designed for video sites and video blog portals. This template helps everyone quickly set up, not a professional video site. It is influenced by popular video hosting websites like YouTube, Vimeo, Daily Motion, etc.
Blue Minimalist Blogger Template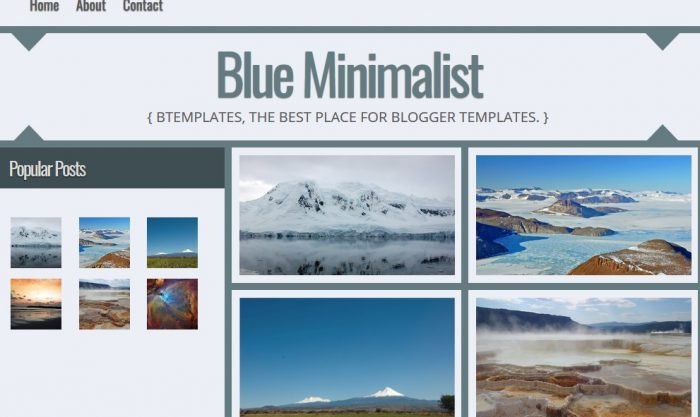 Blue Minimalist is a free Blogger template with 2 columns, left sidebar, gallery-styled, an exclusive design for Blogger, posts thumbnails, breadcrumbs, related posts support, well designed threaded comments, geometric motifs and vectorial elements.
Sikuai Sumatera Blogger Template
Sikuai Sumatera is a free premium Blogger template with 2 columns, left sidebar, gallery-styled, an exclusive design for Blogger, footer columns, posts thumbnails, a background pattern and neutral colors.
PhotoPlus Photography Free Blogger Template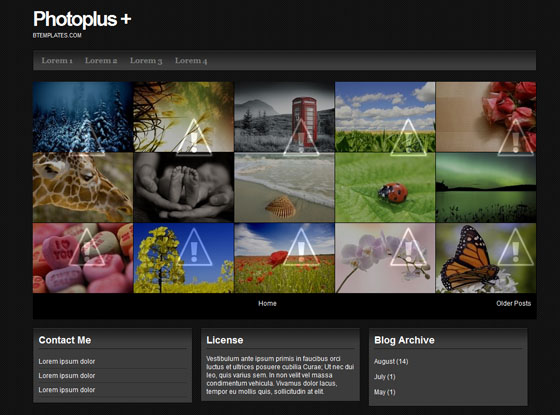 PhotoPlus is Featuring a separate blog section, this fashion photo blogger template offers indefinite scrolling, full image preview, touch screen menu support, icon support via font surprises, social media sharing and custom annotations.
iShowcase Photography Free Blogger Template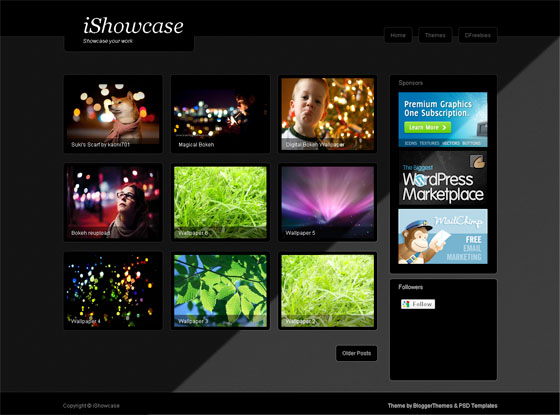 iShowcase is a Free Photography blogger theme we created for iShowcase,Gallery,Portofolio Blogs.This Gallery style blogger theme works well on all major browsers. This Blogger Theme is for use in your personal projects
X10 Masonry Red Blogger Template
X10 Masonry Red is a free Gallery style Blogger template with 2 columns, left sidebar, gallery-styled, an exclusive design for Blogger, posts thumbnails, well designed threaded comments and girly looking.
Gallery style Free blogger Template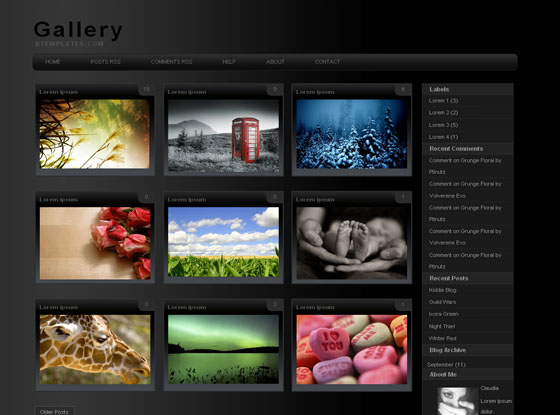 Gallery style Use the'Photography Jumpstart Blogger Template' to create stunning videos, impress your profile visitors and take the top spot in your professional photography career.
Deposit Photos Blogger Template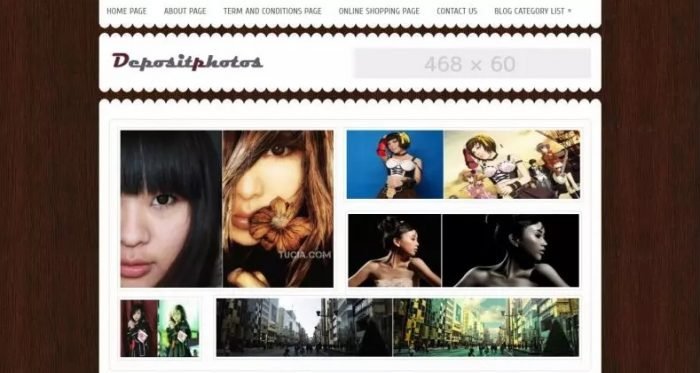 Deposit Photos is a free Blogger template adapted from WordPress with 3 columns, magazine-styled, right sidebar, gallery-styled, rounded corners, ads ready, footer columns, slider, drop down menu and girly looking.
Photo Gallery Woody Blogger Template
Photo Gallery, Woody is a free blogger template with 4 column and gallery style bloggers only design and post thumbnails.
Gallery Blogger Template
Photo Gallery is a free blogger template with 3 columns, gallery, style, post thumbnail and summary.
Photoplus Light Blogger Template
Photoplus Light is a free Photography Blogger template with 3 columns, gallery-styled and minimalist. Excellent template for blogs about photography.
Hellya Responsive Blogger Template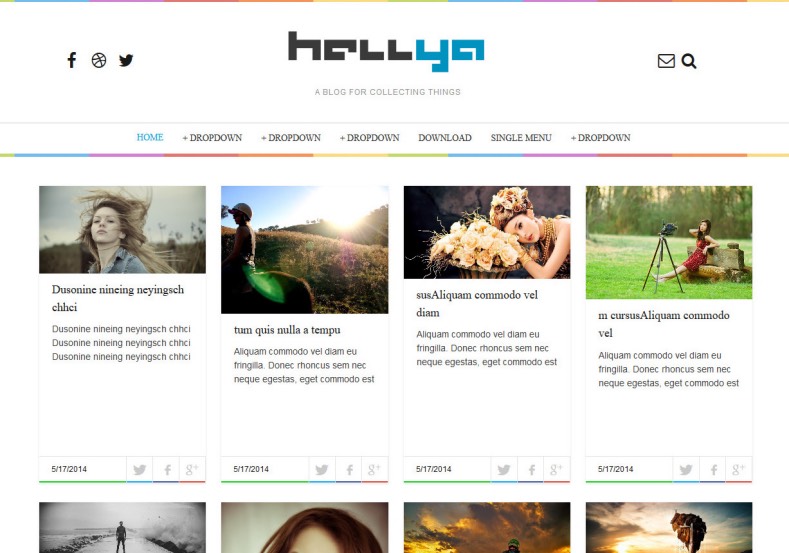 The first decision you will make when searching for the right photography theme is whether you choose a free option or a premium one. Some free WordPress themes are as powerful and effective as paid options, even if your budget is limited.
Flexible design options and navigation options can be nice. But the real draw is the array of image layout options available to you, including the grid and masonry styles. The key to creating an attractive portfolio is choosing the right layout.
We've got everything you need to start your own photography website. Below are 25 of our favorite free WordPress themes. If you have some extra cash, premium options may be available.
Tags
blogger photography templates professional, photography blogger template, photography blogger, photo blog template, blog photography templates, photo blogger template, photo gallery blogger template, studio – photography blogger template free download, image blogger template, photography blogger, photography blogger template, blogger photo gallery, blogger photography templates professional, photo blogger template, photo blog template, image blogger template, photo gallery blogger template, blog photography templates, photography blogger template free download,