In this series article we share 30+ Best Free Logo PSD Mock-up Of 2017. freebie is a set of Best Free Logo PSD Mock-up templates to help you create your own vintage logos.
The photorealistic effect on the mock-up PSD gives you depth & shining on your logo,
SEE ALSO : 38 Best Free Logo PSD Mockup
or also give you freedom to add your own logo and change background using the smart-object layers.
Free Steel Logo Mock-up PSD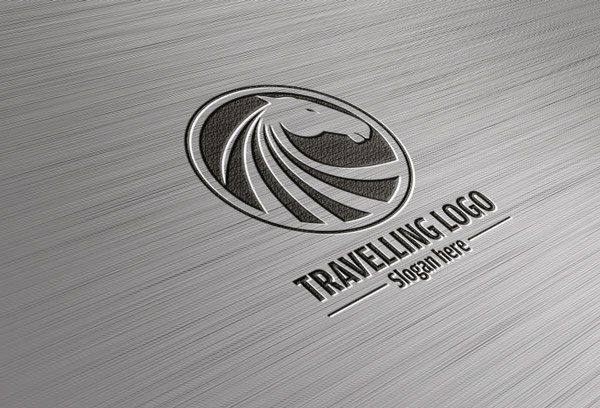 just open the psd file double click on the smart object layer (Double click and place logo) do what it says. Logo has to be in one color and transparent. After placing your logo just save and close the window.
Sign Wall Logo Mockup PSD

freebie is a signwall logo mockup that you can use to showcase your logo or sign mounted on a wall. The photorealistic effect on the mockup PSD gives you depth and shining on your logo and also give you freedom to add your own logo, change the logo color and background using the smart-object layers.
Vintage Vector Logos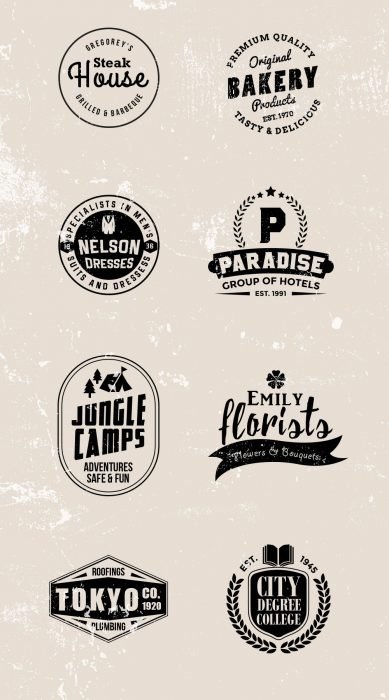 freebie is a set of 8 vintage vector logo templates to help you create your own vintage logos. I am a big fan of vintage things and vintage designs, and this set of logos is nothing short of my personal favorites. These are created in Adobe Illustrator, so they come with fully editable vectors.
Embossed Metallic Logo Mockup

freebie is an embossed metallic logo mockup in PSD format. Use the mockup and add your logo design and impress your clients with the stunning photorealistic image of their logos. Simply, drag and drop your logo in the top smart object layer in the PSD file and save it. You can also change the card and background colors using the color fill layers within the folders. If you have any questions, feel free to post in the comment box.
Gold Leather Stamping Logo MockUp

My new gold leather stamping logo mockup to help you create a beautiful display for your branding projects on lather. Add your image inside the smart object and enjoy you work.
Hanging Wall Sign MockUp #3

Make your signage or logo presentation stand out with this photorealistic mock-up of an original round wall sign. The high quality PSD file includes a smart layer where you can simply drag and drop your design.
Free Outdoor Logo Mockup

freebie is an outdoor logo mockup in PSD format. This is a unique way to showcase your logo design and really impress your clients. Adding your own logo is super easy. Just double-click the top smart-object layer called "ADD LOGO TEXT" and add your logo and save, and there it will automatically set your design into the correct perspective and lighting. You can even expand the logo folder and play around with the layers and color gradient to change color. You can even add your own background.
Leather Logo Mock-up Free!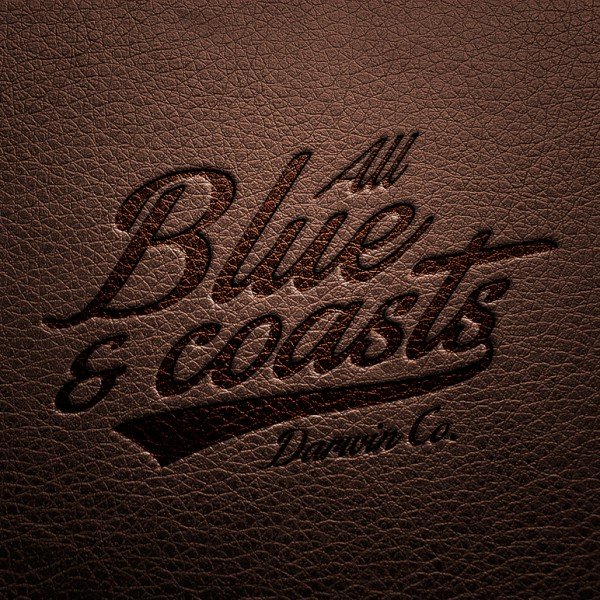 A great way to present your logo or illustration pressed on leather! Simply place your image in the smart object and that's it! 2 Background included, brown and black. See features below for more details.
3 Photorealistic Logo Mockups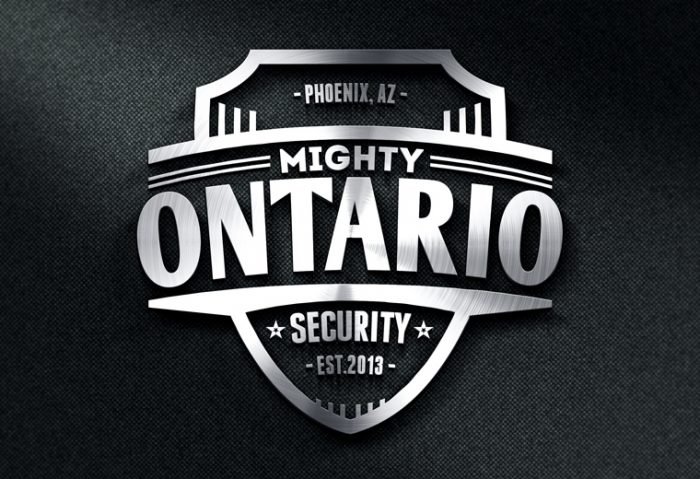 This massive freebie is compliments of Peter Olexa. It includes 3 photo-realistic logo mockup templates. They work great for presenting your logo, badge, sign design, text or shape.
Each mockup includes smart objects which allow you to easily place your own logo or shapes. All mock-up templates are in Photoshop files with hi-res 2300×1600 pixels.
Metallic Foil Logo MockUp

This Photoshop mock-up allows you to showcase your logo with a bit of shine. It uses smart objects to make it very easy for you to add your own design. The PSD file includes 3 metallic foil textures to choose from: gold, silver and copper.
Red Valvet Leather Stamp with Smart Object .PSD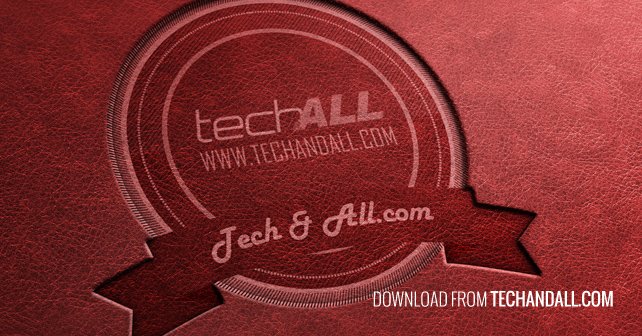 This one I was inspired by another design I seen today on behance.net (you can follow me there). And really liked it, and after few tutorials I came up with this design using of my shield (which you can grab here)…
Sign & Facade UK

5 Exclusive new freebies from a collection of 65 Signs, Frames & Boards mockups (UK Edition).
If you like this and in need of more mockups check out full product with 65 unique mockups UK style –
Free Spring Vintage Logo Mock-Up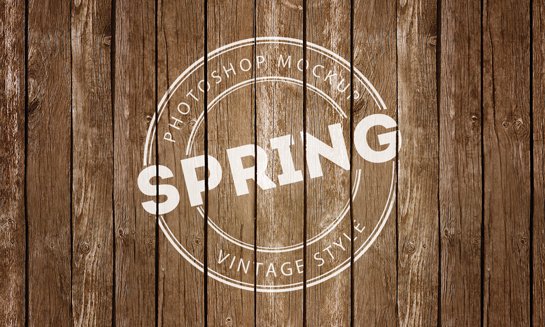 Want to showcase your logo in a vintage style ? If yes, this free PSD vintage logo mock-up is for you ! Just paste your design into a smart object and your artwork will be ready. Mockup shows the inscription on old wood.
4 free Logo Mockup PSD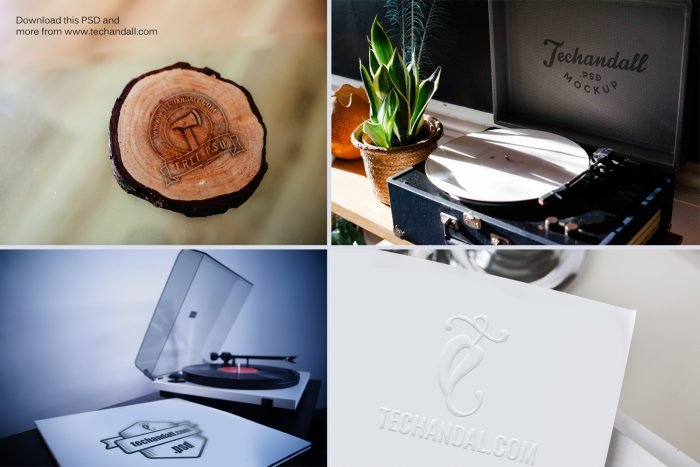 I'm happy to bring you guys another set of logo mock up, 4 to be exact that's withing 4 various photo-realistic environment. The PSD comes with smart object layers, so you can simply drag and drop your logo for a stunning result, please take a look at the high resolution preview below and download PSD from the link below.
Engraved Wood MockUp


When placing your design via smart objects you can chose to use full area or just logo area, and you will get a depth of field effect outside of center of your content.
Free Wall Logo Mock-up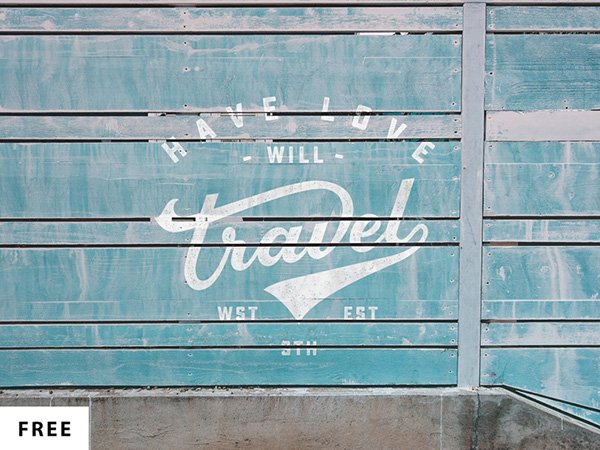 Here's a new freebie for you guys: wall logo mock-up. Using smart objects for easy editing.
Wood Engraved Effect MockUp

Cool wood engraved effect using inner shadow effect, the end-result looks very realistic. You can download the smart object .PSD below, and check out the high res preview.
Cardboard Cutout Logo Mockup


freebie is an original and realistic cardboard cutout logo mockup with clean look and fine details. You can use this free PSD file to showcase your branding project. It works easily with Photoshop smart-object layers to automatically create cardboard cutout shape to your design.
Cutout Logo MockUp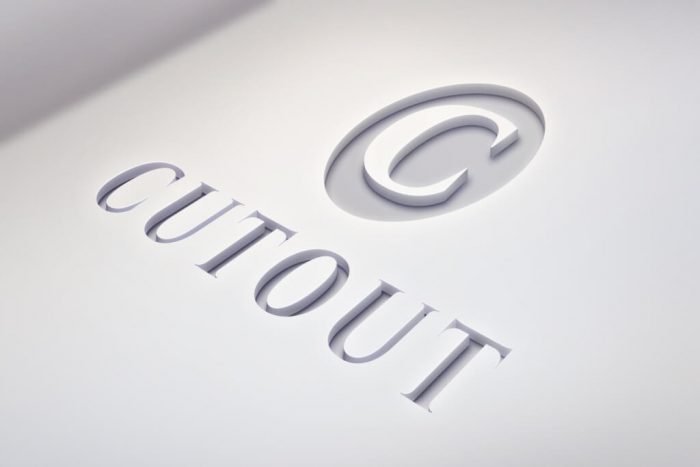 Realistic logo mock-up with clean look and fine details, ready for your presentations. It works with any shape or text, using the Photoshop smart object feature. Check out the full view to see all the details!
Free Wax Stamp Logo Mock-up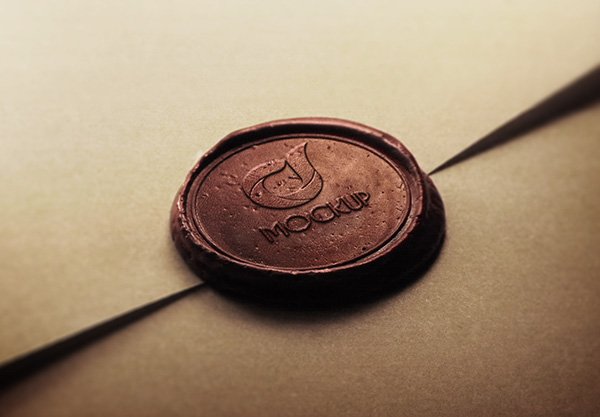 Free Wax Stamp Logo Mock-up Template is perfect mockup to present you vector illustration, logo or badge design, on a wax surface with a realistic stamp look. You can easily place your design with the help of smart object.
Window Signage MockUp

A realistic window graphics mock-up to showcase your logo and lettering. Simply edit the smart object to add your design and quickly create a unique effect. The PSD template comes in high-resolution, so you can easily adapt it to your needs.
3D Wooden Logo MockUp

Showcase your designs with this photorealistic PSD mock-up template. Just place your logo inside the smart object layer and you'll get this great 3D wooden logo effect.
Gold And Silver Stamping Logo Mockup

freebie is a couple of metallic foil stamping logos mockup. The PSD file contains two variations of gold and silver foil logo mockups that you can use to add grandeur or luxury to your logo design presentation.
5 Free Logo Mockup Collection


Creating possibilities to help you present your work professionally is always our top priority. And to keep this tradition going we are excited to bring you this stunning collection of free logo mockups. Each logo mockup PSD in this compilation is entirely unique and has its own distinct character to make your logo designs shine.
Vintage Logo Mockup on Wood


A set of 6 logo mockups on different types of wood with vintage effects.
Embossed Paper Logo Mockup PSD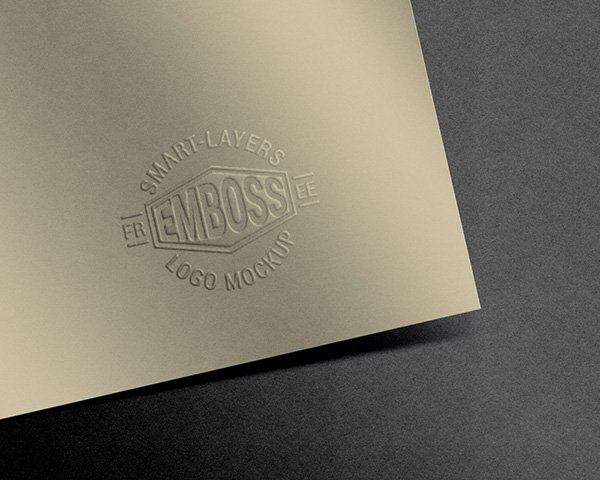 today's freebie is a mockup to create embossed logo effect on paper. This is highly useful to showcase your brand identity or logo design. The smart object layer helps you easily add your own design and save so you can have a nice presentation quickly. You can also change color of the paper and background easily. Just download the PSD file and play around.
Logo Mock-up – Grunge Wall

Free logo or text presentation mock-up template with grunge wall theme from Qeaql.com. Get amazing logo or font presentation in seconds! Enjoy 😉
Copper & Metallic Foil Logo MockUp

Finally I'm able to make some new mockups for you guys, been a little busy with the holidays (Eid Mubarak). Today's freebie include a mock-up that will allows you to showcase your business card logo with copper press or silver metallic press. The PSD file includes 2 PSD and smart object layer for quick edits. – See more at: http://techandall.com/copper-metallic-foil-logo-mockup/#sthash.QOsLC90y.dpuf
Psd Label Brand Mockup Vol6

A new elegant psd cardboard label to showcase your designs with style. Easily add your branding design with our smart layer.
Silver Foil Logo Mock-Up Template

This is an elegant psd silver foil effect to showcase your latest logo or branding design. Easily drag and drop your graphic with our smart layer.
Label Brand Mockup Vol7

A free psd cardboard fabric label that will let you showcase your branding design. You can easily change the cord, cardboard and metal ring colors according to your needs and add your graphics with the smart layer.
Logo Mockup On Snow

Logo mockup on snow background, if you want cold effect this is mockup for you. Very high quality. Add your image inside the smart object and enjoy you work.