Today we are going to share a 13 Best Gmail Extensions. Gmail is simple and powerful as many people prefer is the leading email platforms. Also, it looks great and it is very versatile. You need to increase productivity and save time, but you're a Gmail, watch out for tools and plug-ins are required from time to time, to include in your Gmail inbox. You simply plug any third party without extensions or Gmail Settings "outside the box", then you truly mobile office your workflow can be done to improve the full power of Gmail are missing out if they are using. So here is the list of 13 Best Gmail Extensions.
Unroll.Me

Unroll.me will scan your inbox for subscriptions and lets you immediately unsubscribe from those lists.
Rapportive

Rapportive is a browser plugin for Gmail that replaces the ads on Gmail's sidebar with a detailed profile of the sender's social profiles and their current work positions. It works as an add-on for Firefox, Chrome and Safari and it's completely free.
ToDoIst

Access tasks anywhere With free apps and extensions for 13 platforms, your tasks are always where you need them – on your desktop, phone, tablet, browser, and more!
Boomerang For Gmail
Boomerang for Gmail lets you take control of when you send and receive email messages.
AwayFind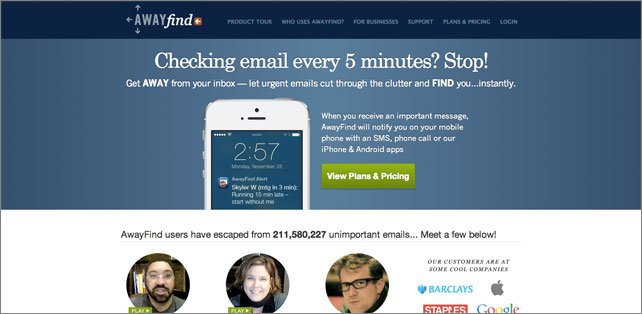 Get AWAY from your inbox — let urgent emails cut through the clutter and FIND you…instantly.
When you receive an important message, AwayFind will notify you on your mobile phone with an SMS, phone call or our iPhone & Android apps
Sidekick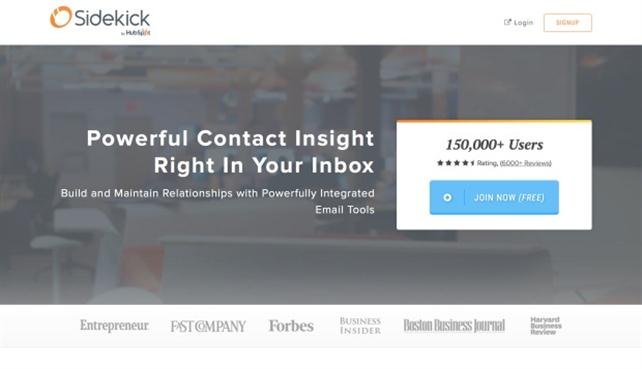 Sidekick shows you powerful information about your contacts right in your inbox. See a contact's professional history, where they live, mutual contacts, email history and so much more.
News.me

Use this handy tool to stop filling your email inbox with email notifications from these social networks. Instead, you can get a daily summary of all the top posts from your social networks so you don't miss out (FOMO!) on the important stuff.
WiseStamp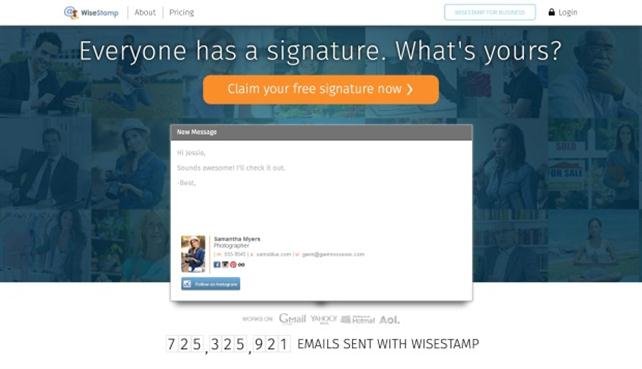 WiseStamp allows you to spice things up a bit with your photo, your websites, important updates and graphic icons for social profiles.
FollowupThen

Because FollowUpThen is email-based, it works on any platform from anywhere. A reminder is always just an email away.
CloudMagic
CloudMagic gives you seamless integration between your Gmail account and cloud-based tools like Evernote, Pocket, Trello, Salesforce, Zendesk and Mailchimp — which you can access and update without leaving your Gmail inbox.
Streak

Bo trusts Streak as his CRM so he can focus his time on Academic Success for Veterans. Because Bo lives in his email, having his Sales, Customer Support, and Fundraising pipelines in his inbox saves him time while keeping everything organized.
FollowUp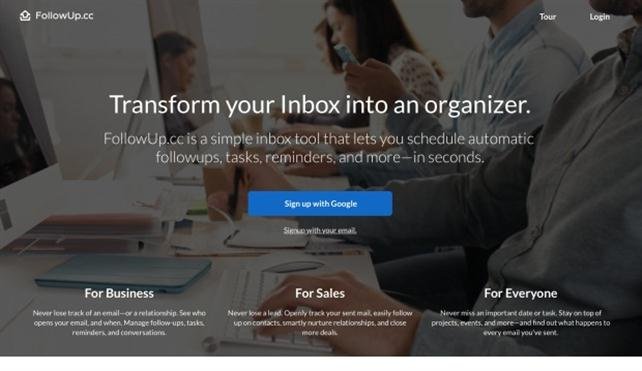 FollowUp is a service that emails a follow-up reminder on a date that you choose.
Batched Inbox for Gmail

Schedule your email around your workflow, not your workflow around your email. Processing your emails in batches is faster, and means more time for real tasks.