Hello everyone, Today we are going to share a 40 Free Fonts For Designers – 2015 Release. Choosing the right font is very important for creating well-designed projects.we've been reaching out to the Design Cuts a lot, to find out exactly which resources will help you guys the most in your design work. There are elegant and unusual fonts, serif and slab serif, rigorous and handwritten fonts and more in the showcase. Choosing the right font is very important for creating well-designed projects.
So here is the list of 40 Free Fonts For Designers – 2015 Release of 2015 take a look.
Ruslan Display Font

Font akcident, decorative, stylized, based on an ancient Russian script of the 16th century, which is called "poluustav." Suitable for lettering, Rusland Display can also be used in to set short texts.
Kagome Free Font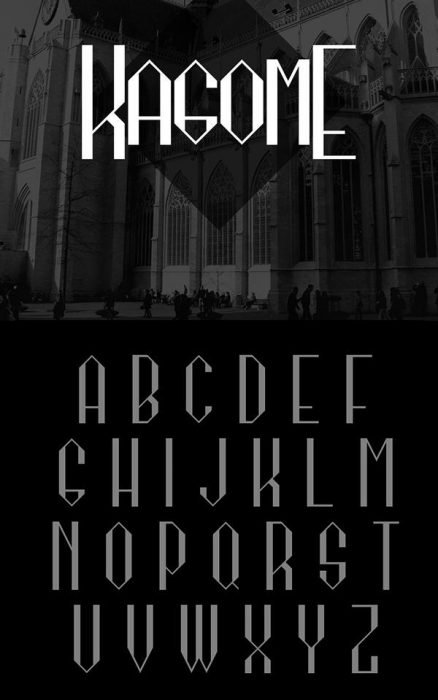 The name kagome means a song japanese children sing or now from generations past down.
Serendipity Font

Serendipity is a new hand written font for 2015. Download and use Serendipity Script for anything and everything. Including over 90 different hand drawn characters for a range of languages and dialects.
Kontanter Free font



Kontanter is a free experimental monospaced display typeface designed by Kash Singh. This font is loosely based on Gotham Bold. Kontanter feature characters to support many European languages with alternate letter options in lowercase.
Nordic (Free Font)

Nordic is an experimental typeface, that was created, inspired by norwegian runes. Latest version consists of uppercase alphabet (lowercase is the same), numerals and basic punctuation.
Moon – Free Font


A new FREE rounded, simple, space-ie typeface family entitled Moon, with both thin and bold variations, free for personal use only. Affordable commercial licenses available.
Perfograma free font

The font is inspired by computing machines IBM Harvard – Mark 1, an electro-mechanical computer read its instructions from a 24-channel punched paper tape and executed the current instruction and then read in the next one.
MANIFESTO – free font
TYPO & LETTERINGS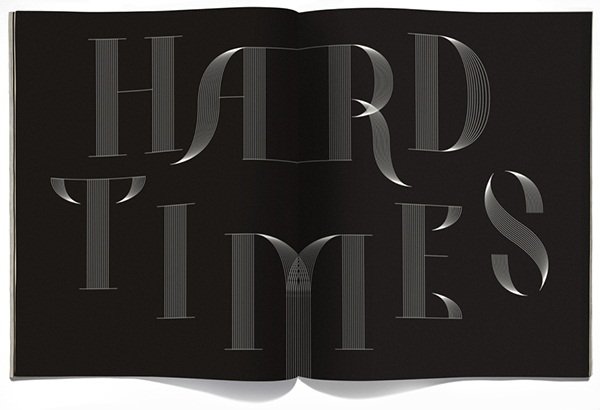 We love Typography & Lettering and We use to play with it creating typefaces in our projects, so this is a small selection of typo stuff created for several clients.
TENAR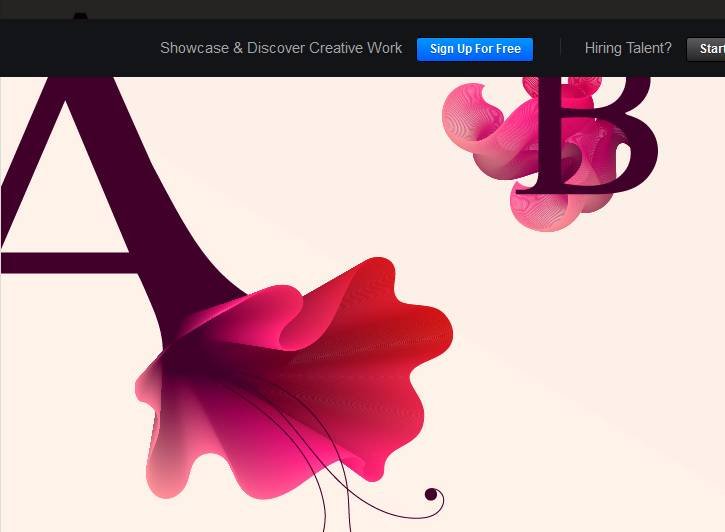 Tenar is my experiment based on Times New Roman font. I tried to tranform it into a different story, to compare classic letter shape and something natural and bright.
Silhouette

One of the subprojects of Gird is now published. This project is a set of graphic font refering the grid typeface. Some of other styles will be also published soon.
Personal Branding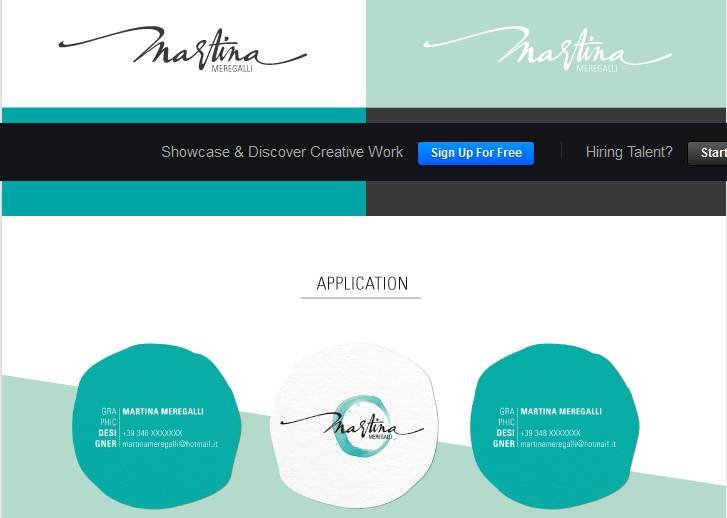 Attraverso il mio logo ho cercato di esprimere al meglio me stessa: diversi colori, forme e pesi si intrecciano in un'unica grande passione: la grafica.
Slot – Free Font

Slot Free Font – Designed by Adrien Coquet & Hugo Dath. Slot is a rounded font with a semicircle pattern. Slot is tottaly free both for personnal and commercial projects.
Swistblnk Monthoers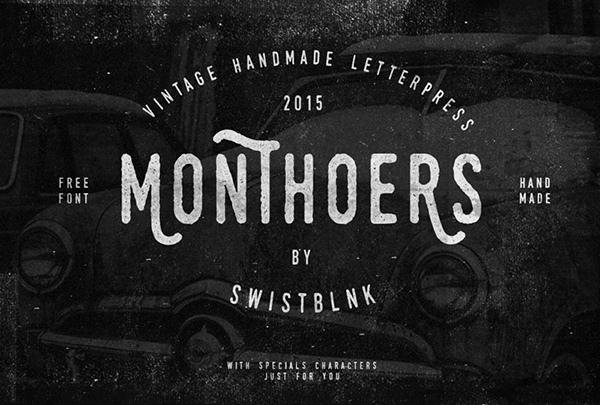 this font is free for Personal and Commercial use. but any donation are very appreciated
Bauru Free Font

Bauru is inspired by Didone typefaces. You can download and use this font for commercial projects .
Ohmega Sans

Ohmega Sans is a sans-serif display typeface inspired by geometry, fashion & the universe.
IronStrike Font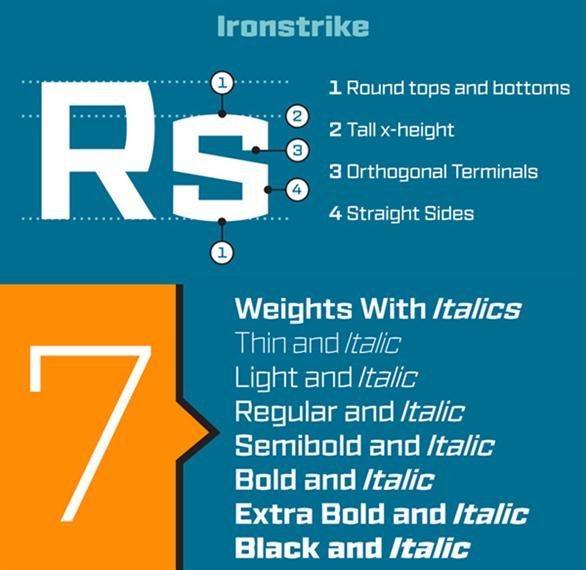 Ironstrike pays homage to industrial and constructivist lettering. Rigid shapes and tall lowercase letters evoke strength and technology. Seven weights with matching italic fonts step up to your tough design challenges.
Allegheny PA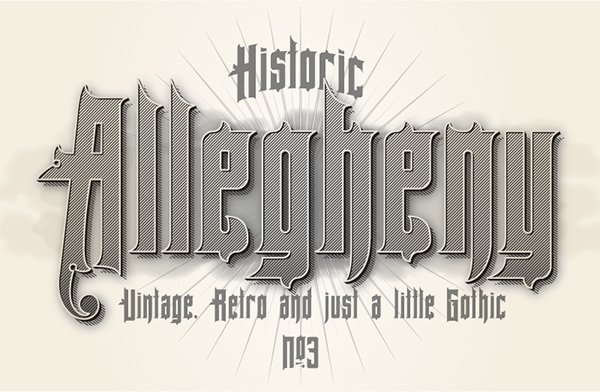 Should you have the good fortune to be able to use this font for commercial purposes, you gain good karma by sharing your good fortune and clicking the donate button, found just beneath the download button on this page.
Rhetoric Regular
Maxwell (Free typefamily)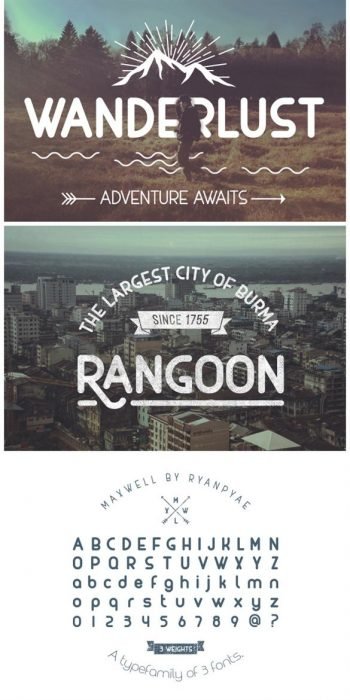 MAXWELL is applicable for any type of graphic design. (web, print, motion graphics etc and perfect for headlines and logotypes/ wordmarks)
Serendipity Script Free Font

Meet Serendipity Script, a new rising star and a best-selling font, now available for free, for both personal and commercial use. Download and use it for anything and everything, no extended license is required.
Quickline Script

Quickline Script is a monoline hand type script font with the hand draw design style. It is highly suitable for poster, branding, logo, wedding card, etc. You can easily give the feel of hand type design style into your project.
Streetwear (Free Font)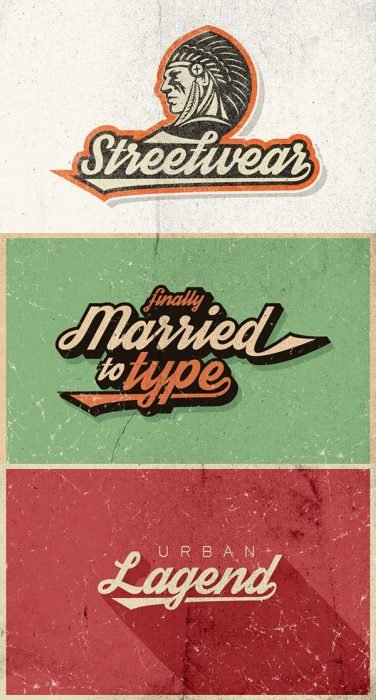 Streetwear is bold and stylish retro inspired script typeface suitable for logo, poster, branding, packaging and t-shirt design. It looks like 1960s and 70s fashion and sport related typeface, unique and fun at the same time.
Timber – Free Font


Timber is a free font I made that's very versatile as you can easily combine the letters with minimal effort in Illustrator to achieve great typo…
PONIENTE Free Typeface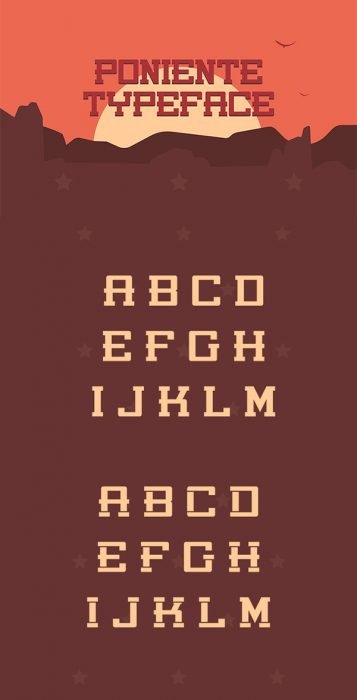 Poniente it's a free font. Feel free to use it for personal and commercial.
Obelisk MXVV font

Oldways (Free Font)

Oldways is a retro font that combines old western typography with the modern design style. It is highly suitable for poster, branding, logo, etc. You can easily give the feel of retro design style in a modern way into your project.
Monastic Pro – Free Font

A pro version of Monastic font. Made for the uber and hip community.
Pier Free Typeface

First of (hopefully) many that I will create, Pier is a modern and structured typography. The idea was to create a slightly off geometric font that would look as good big or very small. It was made to fit your everyday designs and text needs.
Manufraktur (Free Font)


Manufraktur is a free modular display font that combines blackletter type (like Fraktur) with the styles that modern means of production (manufacturing) can provide. The typeface is inspired by retrofuturist style design from the early to mid 20th century, combined with the calligraphic blackletter that was prevalent (especially in Germany) before this period.
Bear Display Font

To create and distribute exceptional display typefaces that are accessible and affordable for the Design community.
Valencia Font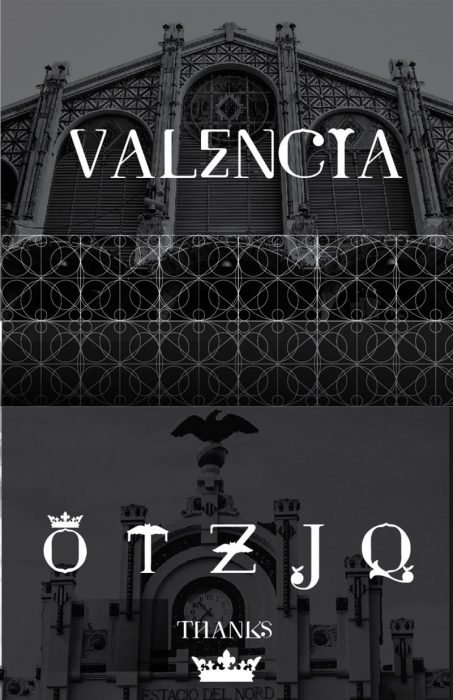 Pure Circles – Free Handwritten Font

Enjoy my circle based font, it's handwritten and really raw. If you use it for anything cool let me know : )
REFUGE (FREE FONT)


Refuge is a handcrafted typeface that suits any vintage style design. Perfect for hand-lettering projects, t-shirts, logos, etc.
Tritio Free Font

Tritio means third in Bengali. This is a simple font that I created as a side project. I guess you will like it.
Kadeworth Free Font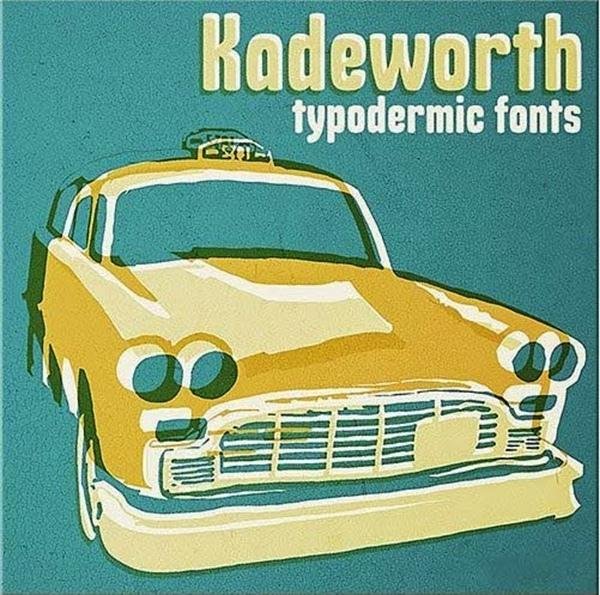 Nurjan – Free Bold Font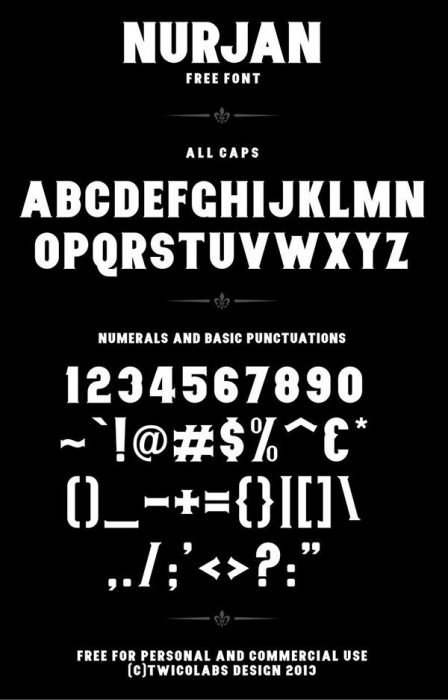 This retro style and bold custom font is from Twicolabs.
Dollar Bill – Free Bold Font

This retro style and bold custom font is from Twicolabs. An all caps font / typeface that borrowed the letter from the money (dollar) and bank certificates. Also contained numerals and punctuations characters.
Mayer's Font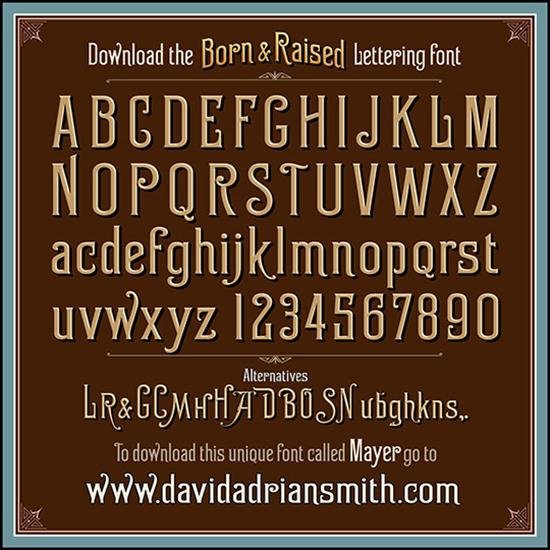 This is the original font I created for the song titles for the Album Born and Raised by the American pop and blues rock musician, singer-songwriter, recording artist, and music producer John Mayer.
28 Best Free Fonts You Can Download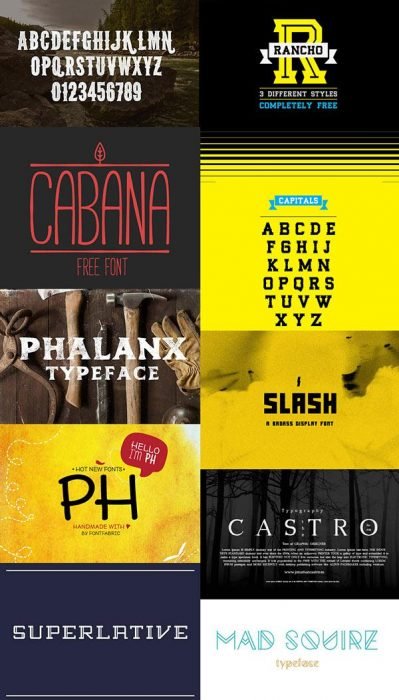 A roundup of the latest free fonts that you can download. Fonts play a very crucial role in creating mind blowing designs. Choosing an appropriate font for the purpose is an important task for every designer.
MIRÓ | Free Font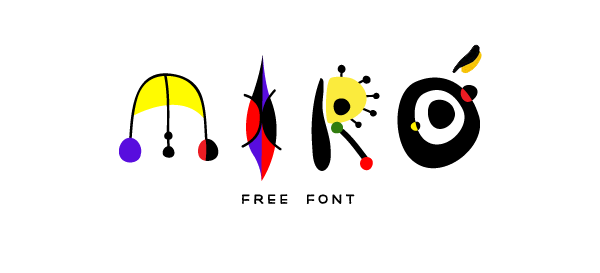 Joan Miró i Ferrà was a Catalan, Spanish painter, sculptor, and ceramicist born in Barcelona.
His work has been interpreted as Surrealism, a sandbox for the subconscious mind, a re-creation of the childlike.