Finding a Best 20 PHP Editors For Mac on the web can be time consuming because, a Best software will encourage you while a bad one tear your project into pieces.
I have evaluated over Best 20 PHP Editors For Mac against over 40 different criteria relevant to professional web designers.
SEE ALSO:  Best 32 CSS Web Safe Fonts
The following editors are the Best 20 PHP Editors For Mac,  WYSIWYG and text editors,PHP Editors, in order from best to worst.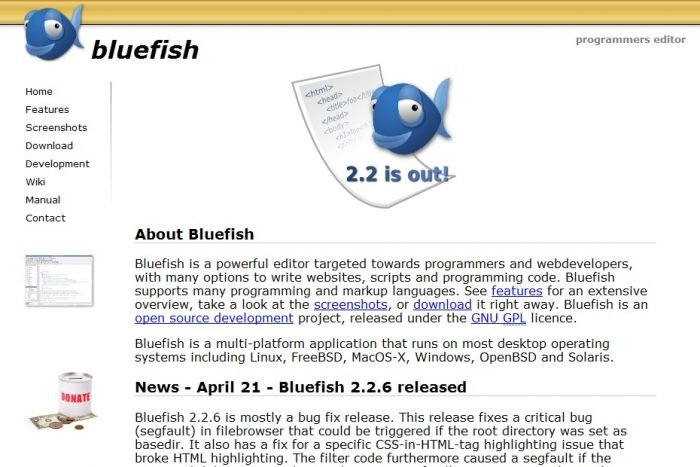 Bluefish is a powerful editor targeted towards programmers and webdevelopers, with many options to write websites, scripts and programming code. Bluefish supports many programming and markup languages. See features for an extensive overview, take a look at the screenshots, or download it right away. Bluefish is an open source development project, released under the GNU GPL licence.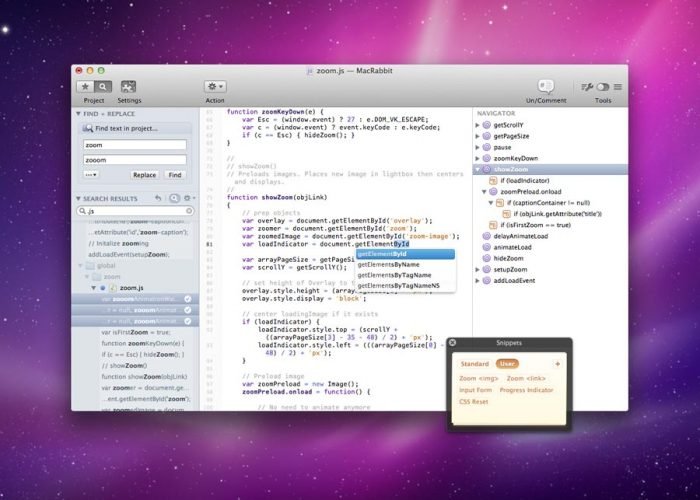 Espresso is an excellent choice for the web developers and designers. It offers some unique features that accelerate your work. Day-to-day edits can be done speedily with its wide range of language support, contextual completions, powerful smart snippets and Zen actions. You can also overcome complex documents with its navigation and code folding. It has a built-in CSS edit 3 for Mac. You can see real time update on your WebPages with live styling. You can carefully visualize and inspect your layouts and make changes to your server with Sync or Quick Publish. You can download a demo version or you can buy it for USD $75.
Tumult HyperEdit PHP Editors For Mac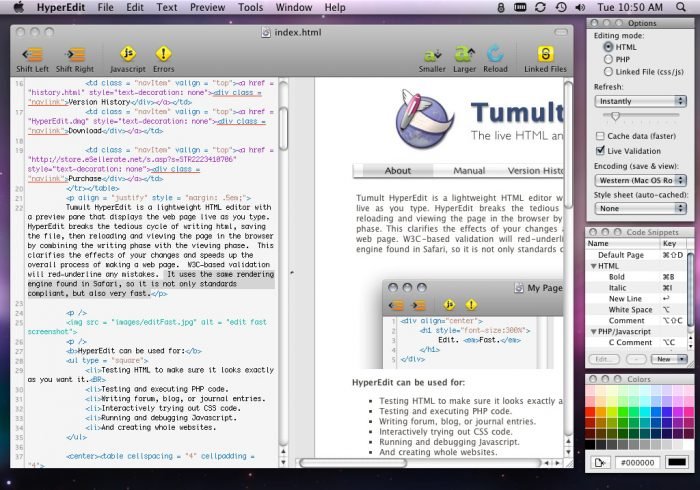 Tumult HyperEdit is a HTML editor that allows you to preview the webpage live as you type. You can use it write forum, blog or journal entries. With a live preview, you can save your time in the overall process of web page creation. It has many feature including; Live HTML W3C-based validation that will red-underline any mistakes, a large collection of colors and option to save favorite colors, viewing of HTML source code generated by PHP engine etc. The rendering engine that is used is same as Safari which makes it generally faster than others. You can use HyperEdit tool in a very reasonable amount of USD $25. It can also be used for twenty times without registration.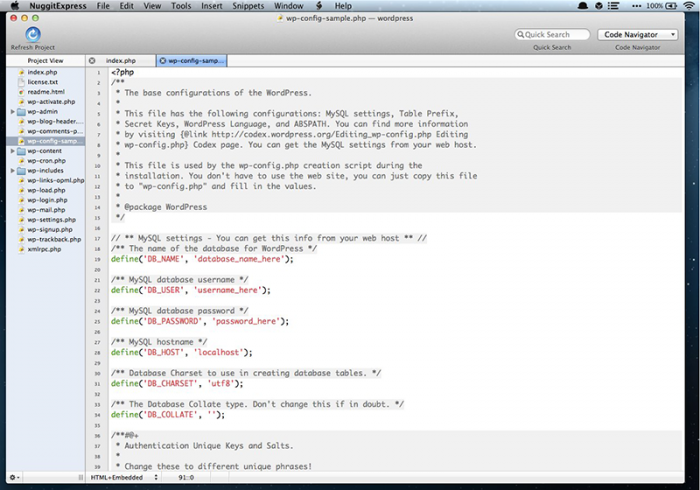 SkEdit is a HTML editor for your Mac that makes it easy to create and maintain your website. You can edit different files from it including; Ruby, SQL, PHP, HTML and CSS. With its outstanding features like; code hinting, code folding, FTP/SFTP Integration and subversion Integration. You can easily Script it in your favorite scripting language. You can preview your file as HTML or run it on your web server first. It allows you to create projects from remote, local or mixed files and you can easily access and edit the project. You can use all of its features in the price of USD $29.99 only.
Taco HTML Edit PHP Editors For Mac

Taco HTML Edit is a proper PHP editor for Mac OS X. You can easily create stylish and attractive websites through it. This editor is specially designed to create a websites that renders accurately in different browsers without having any difficulty. You can also generate HTML markup with its tag wizards. Find any errors, spelling check mistakes very quickly in your HTML markup through Taco HTML Edit. PHP management tool is also included with it. You can also customize the colors or even set a background for your documents. It supports HTML, PHP, CSS, and JavaScript syntax coloring. Taco HTML Edit is available with its entire features in USD $24.99 only, you can also download it for a 30 days free trail.
Komodo Edit PHP Editors For Mac

Komodo Edit is an open source and free editor that can very quickly edit multi-language codes. You can use it on Windows, Mac, and Linux. Komodo Editor support various files including; PHP, Python, Ruby, JavaScript, Perl, Tcl, XML, HTML5, and CSS3. It has many features including; customizable colors, code folding, background grammar checking and auto-complete sentence. It is fast and also allows remote file editing. You can free editing space through a clean user interface. Komodo has a classic OS styling skin that is clean and original. Easily navigate your previous files through Breadcrumbs. You can also sort and even group open files. You can freely download your own Komodo Editor from the website for your OSX, Linux or Windows.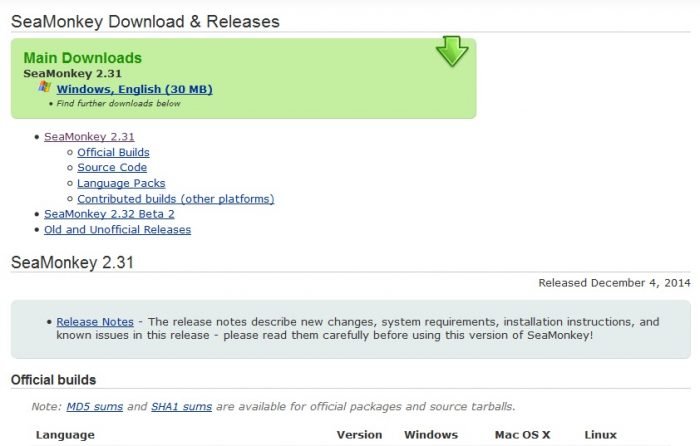 The SeaMonkey project is a community effort to develop the SeaMonkey all-in-one internet application suite (see below). Such a software suite was previously made popular by Netscape and Mozilla, and the SeaMonkey project continues to develop and deliver high-quality updates to this concept. Containing an Internet browser, email & newsgroup client with an included web feed reader, HTML editor, IRC chat and web development tools, SeaMonkey is sure to appeal to advanced users, web developers and corporate users.

NetBeans is a free PHP Editor for Mac application that lets you develop Java desktop, web, and mobile applications with ease and quick directions and provides useful tools for those PHP and C/C++ developers. It has the best first-class support for latest Java technologies with its constantly improving Java Editor and extensive tools, templates and samples. It also includes online database connections, syntax checking, code complexion, and split views.

If you don't have much experience with coding, RadPHP XE is the right application for you. It's fully geared with features, including 3 views for the page such as code, design and history. It has also the IDE insight, which is responsible for easy searching of various commands and elements. Navigation is not a problem with its windows and buttons for those are designed aesthetically. With easy drag and drop options, this will walk you through the coding process.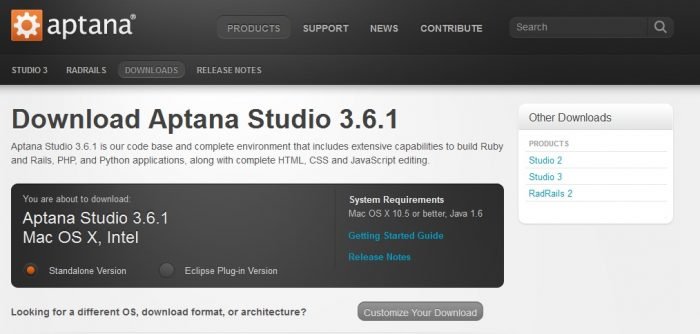 Rebuilt from the ground-up, the Aptana is an open-source web development PHP editor for Mac. This program is ready for web application developing. It has the Deployment Wizard that supports one-shot and keeps setups synchronized as well as an integrated debugger that sets breakpoints, inspect variables, and control execution. It also has built-in terminal and IDE customization features.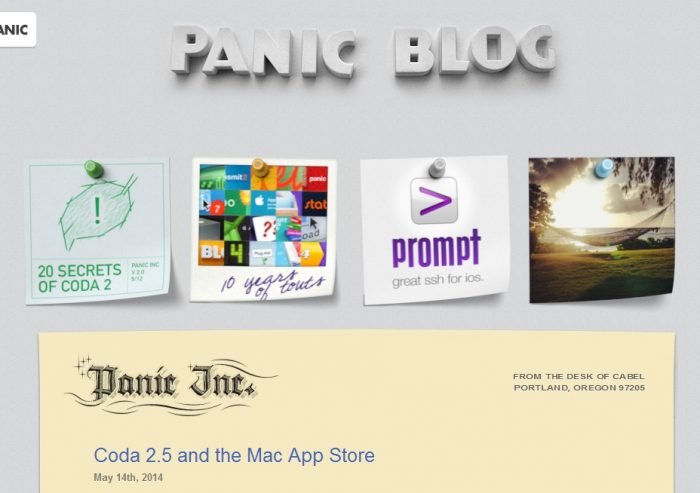 With simple yet innovative features, the Coda 2 php editor for Mac makes the coding faster and easier. It is full-packed with editor, terminal, CSS, and files. It has a Smart Complete option to automatically complete the variable and functions in a document, with new tabs, super sidebar, plus button, and code folding features. Its attractive interface with nice integration makes the entire experience worth it.

PhpED showcases the comprehensive color schemes specifically for code syntax. It covers most of the basic in coding processes. Though missing few features, it possesses an easy-to-use interface with navigable options. With a code validation checker, a debugger, syntax highlighting, and a built-in browser, you have the basic tools at your hands. The syntax highlighter highlights various attractive-looking coding languages with different color schemes. These help indicate whether you're glancing HTML, JavaScript, or PHP sections. It is an above-average PHP editor that provides helpful features.
Dreamweaver Cc PHP Editors For Mac

Dreamweaver Cc is the product with easy-to-use drag and drop features. It's one of the best applications for those novice users who want to learn coding basics. It has a simple and user-friendly interface that you can have your fingers too deep in the coding. It complements to every user with its built-in browser, debugger, unit testing, as well as code validation checker. With autocomplete option, you can save more time. So, if you want to learn the ins and outs of programming, start using this program. Its feature-filled simplicity with customizable options will surely lead you to become a pro.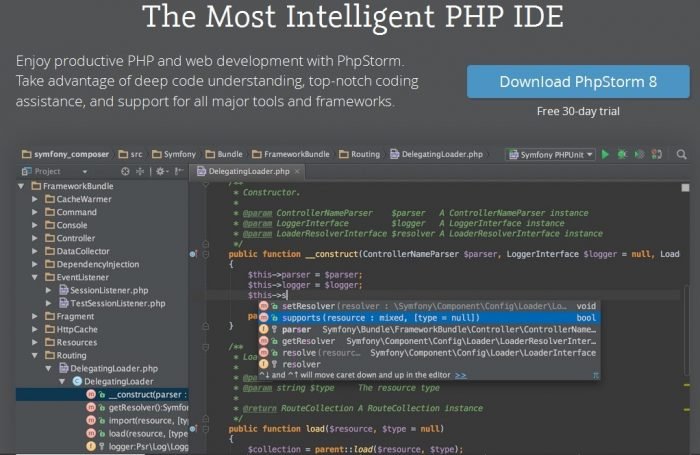 Being second on the top, PhpStorm offers basic features for PHP editor. It is one reliable, inexpensive, and fast-paced coding process without any hassle. Whether you're a beginner or already a pro in programming, using its features is just a breeze. You definitely have the control over the program. It has the auto-complete feature along with syntax highlighting, code validation, spell checker, and useful templates. If you want a fast, uncluttered, and powerful website, PhpStrom 1.0 is the technology you need.
Zend Studio PHP Editors For Mac

Among the PHP editor for Mac applications, the Zend Studio stood out. It has the capabilities of a great application with full-packed features that are easy-to-use, hassle-free and customizable. It has the most comprehensive PHP editor with JavaScript debugging, remote server support, and team collaboration features. It has the most number of quality tools such as text editor with color-coding options, and logs for easy location of errors. If you're still new to programming, you can choose the simplified tasks lists.

Eclipse is a complex integrated development environment (IDE) that is perfect for people who do a lot of coding on various different platforms and with different languages. It is structured as plug-ins so if you need to edit something, you just find the appropriate plug-in and go. If you are creating complex web applications , Eclipse has a lot of features to help make your application easier to build. There are Java , JavaScript , and PHP plugins, as well as a plugin for mobile developers.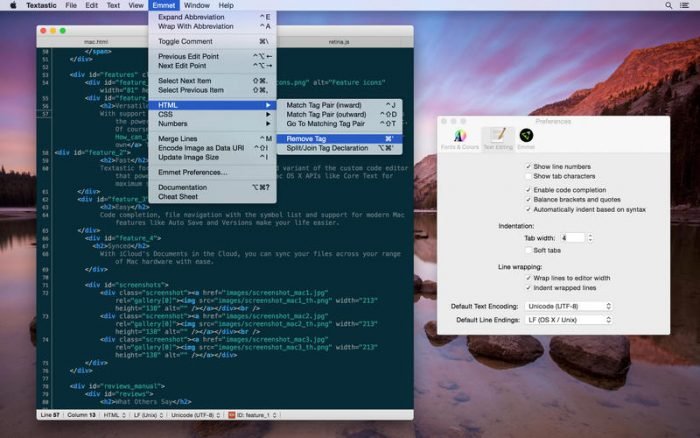 From independent developer Alexander Blach comes Textastic, a minimal approach to markup editing. It offers such intuitive features as tabs which will allow you to multitask and transfer text from one document to another, code completion (auto-complete) for C, CSS, HTML, JavaScript, Objective-C, and PHP, TextMate syntax definitions and themes support, syntax highlighting for more than 80 languages, and, of course, Retina display support. While some editors integrate a preview window or mockup of the finished webpage, Textastic maintains its barebones theme by just being focused on the code itself.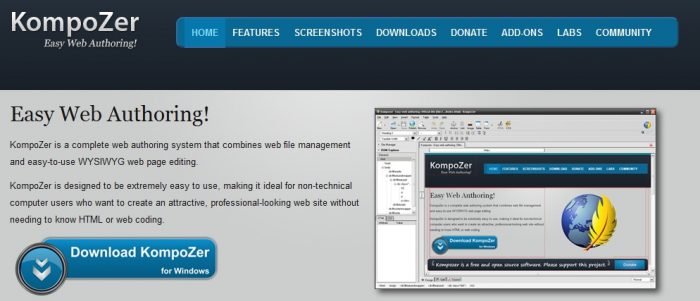 KompoZer is a complete web authoring system that combines web file management and easy-to-use WYSIWYG web page editing.
KompoZer is designed to be extremely easy to use, making it ideal for non-technical computer users who want to create an attractive, professional-looking web site without needing to know HTML or web coding.
TextWrangler  PHP Editors For Mac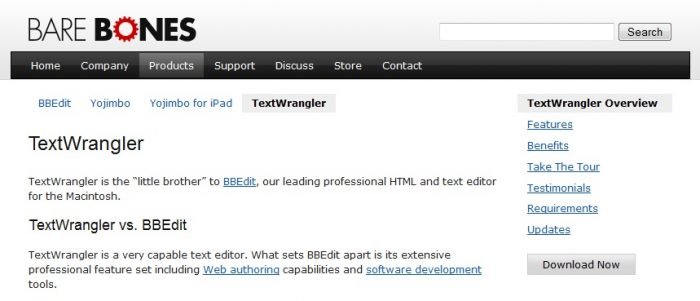 TextWrangler is from the same company that makes BBEdit. If you can't afford BBEdit, you might want to look into TextWrangler. It's a text editor, but it does work well for web page editing. It's not specifically an HTML editor.
Coda 2 PHP Editors For Mac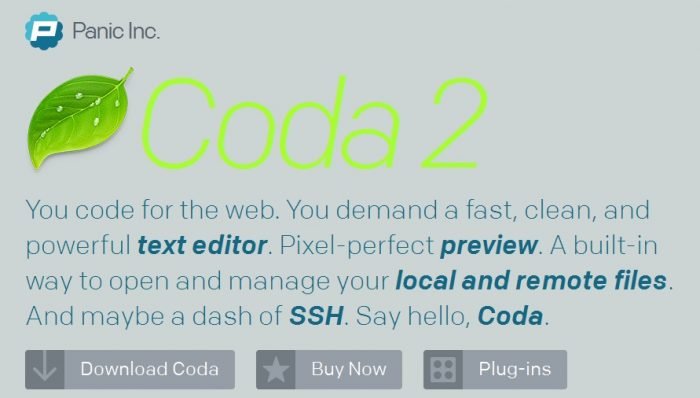 This isn't a universal editor that'll work for Objective-C or Ruby once in a while. It's a workstation for Web developers featuring a customizable user interface, line collapsing, full server communication with S3, FTP, and more, iCloud sync for sites, live hints and completion to help you complete things faster, automatic indentation, and even an integrated MySQL editor. It's the best of every editor brought into one massive utility — the Web developer's dream. All of this will cost you the same as Sublime Text, but it does more than just edit markup languages.
Have something to add to this article ? Share it in the comments.