Hello everyone, Today we are going to share a  20+ Best Android Games You Need in 2015. The Play Store is home to a near-endless list of titles, far too many for just one person to investigate.That is why at techclient we have compiled a list of best games for you to choose easily and download to enjoy them.
So here's our pick of the 20+ Best Android Games You Need in 2015.
Temple Run II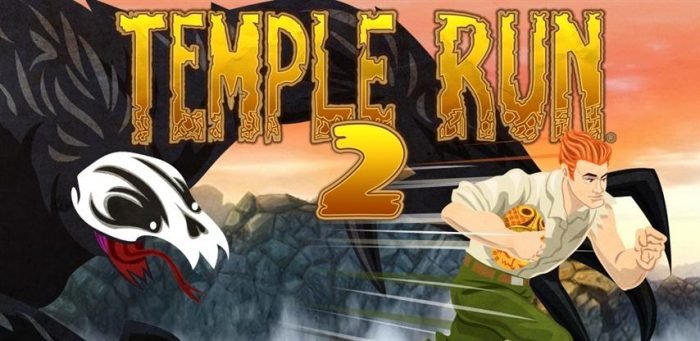 With over a zillion downloads, Temple Run redefined mobile gaming. Now get more of the exhilarating running, jumping, turning and sliding you love in Temple Run 2! Navigate perilous cliffs, zip lines, mines and forests as you try to escape with the cursed idol.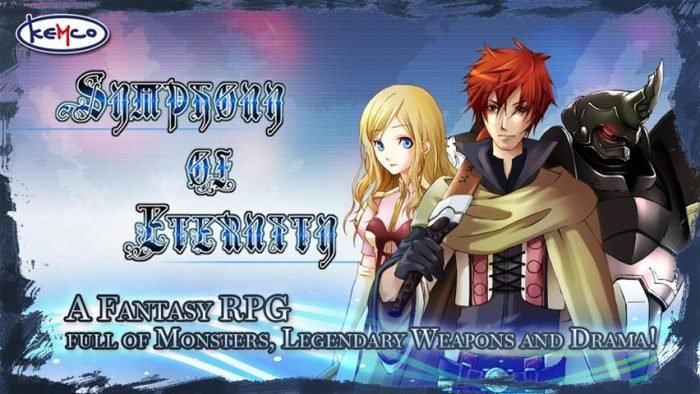 If you're a fan of 80's era Japanese RPGs, then you're in for a treat. With its stripped-down low-bit graphics, Symphony of Eternity has all the trappings of something from a bygone era. It doesn't hurt that it has an engaging story, offers a unique character advancement system, and does away with tedious random encounters to boot.

The #1 Action FPS game is back on smartphone with a new chapter to push the boundaries of mobile gaming even further. In the wake of nuclear warfare, the only chance to avoid global devastation is in the hands of the few elite soldiers who must track down and rescue the world's leaders from a frighteningly familiar terrorist group.

Candy Crush Saga, from the makers of Pet Rescue Saga & Farm Heroes Saga!
Join Tiffi and Mr. Toffee in their sweet adventure through the Candy Kingdom. Pass level 50 to unlock Dreamworld and escape reality alongside an owl named Odus. Switch and match your way through hundreds of levels in this delicious puzzle adventure. Isn't it the sweetest game ever?

Dash as fast as you can through the subway and dodge the oncoming trains. Help Jake, Tricky and the rest of the crew escape from the inspector and his dog!
Kiloo and Sybo Games present the most daring chase in colorful and vivid HD graphics for the coolest crew with the fanciest swipe acrobatics, surfing hoverboards and paint powered jetpacks.

Race the Traffic Moto takes bikes games to a whole new level. Have fun dodging cars and trucks while you speed up to the limit. Race against the AI in an outstanding Racing Face-Off and try to earn the respect of your fellow bikers.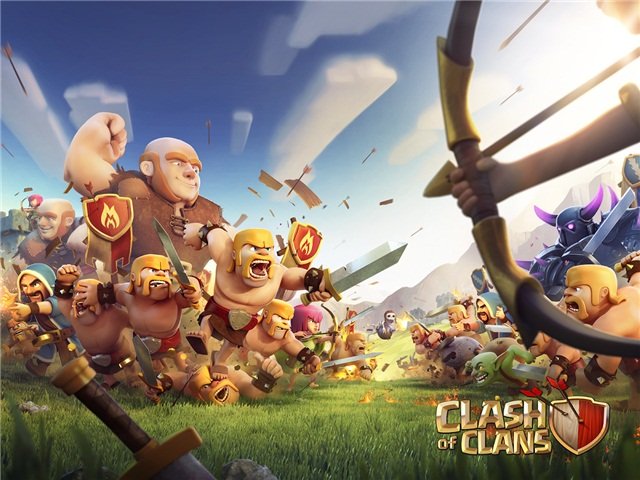 From rage-­filled Barbarians with glorious mustaches to pyromaniac wizards, raise your own army and lead your clan to victory! Build your village to fend off raiders, battle against millions of players worldwide, and forge a powerful clan with others to destroy enemy clans.

***THE ORIGINAL TEEN PATTI SENSATION, LARGEST MULTIPLAYER CARD GAME IN THE WORLD. MILLIONS PLAYING EVERYDAY***
Play Teen Patti LIVE and compete with your friends and players around the world!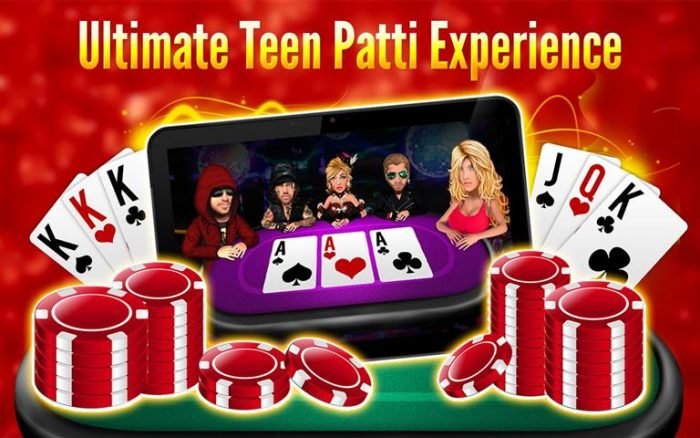 Teen Patti online – Flash Card Game by Junglee Games is India's twist on 3 card poker. Teen Patti, also known as Indian Poker, Flush, Flash or 3 card Brag, is a popular card game played in many parts of the world.

Command your forces to galactic conquest! Galaxy Legend is a space combat strategy game that has been waiting for a leader like yourself. Compete with thousands of players in a dynamic online battlefield and pursue the ultimate prize

Clash of Kings is a new real time strategy game for where you battle to build an empire and control 7 fantasy kingdoms! If you like PVP games or multiplayers, you'll love this base building, fighting army game where you must conquer kingdoms to survive! Download this fighting army game on your phone or tablet!

Storm the beach and win the day! Boom Beach is a combat strategy game where you fight an epic war against the evil Blackguard. Take your expeditionary force to beautiful paradise islands invaded by the enemy.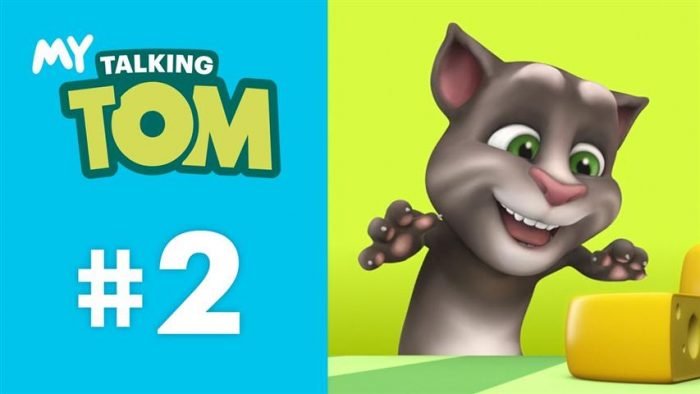 Discover the #1 games app in 135 countries! Adopt your very own baby kitten and help him grow into a fully grown cat. Take good care of your virtual pet, name him and make him part of your daily life by feeding him, playing with him and nurturing him as he grows.

Play the biggest update to Minecraft: Pocket Edition so far! It's the overhaul of a generation. Download it now and see for yourself!
Minecraft is about placing blocks to build things and going on adventures.

Now available for Android, Worms3 is the latest in the award-winning series. Worms is a chaotic turn-based strategy game laced with dark humour.
DEAL yourself the advantage with a new, game-changing enhancement. Turn on the card mode and alter the start and end of each turn by the playing of strategic cards.

Jump and fly your way through danger in this rhythm-based action platformer!

This is the official port of Five Nights at Freddy's 2!
Please note that this game REQUIRES 512 megs of ram. Please make sure that your device will be able to run it before purchasing it. If you have a newer phone then this shouldn't be a problem!

50% off to celebrate the launch on Android! •
• Please note that Star Wars™: Knights of the Old Republic™ for Android has not been slimmed down for mobile in any way. It is the full KOTOR experience! As such the file size is quite large, so please be patient when downloading

Adventure through the maps. Explore and find new dragons yet to be found. New dragons updated every month. Tame your dragon to be your best guardian and buddy. Decorate you cave with new skin and stand that you can acquire thru missions. Countless missions to achieve.

It's a real special place. It doesn't rain—but crops never die. Food grows free, neighbors smile, and the animals are happy to see you.
HAY DAY—IT'S 100% FREE-RANGE FUN!

Get ready for BATTLE and experience Empire: Four Kingdoms now for FREE! Play the award-winning MIDDLE-AGES STRATEGY GAME and compete with MILLIONS of other players!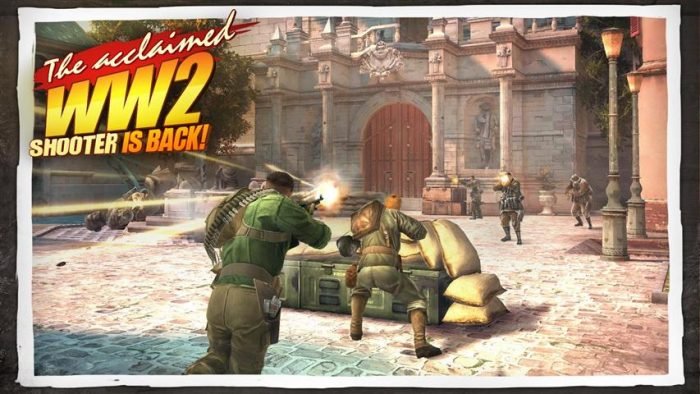 The internationally acclaimed WW2 franchise returns with blood-pumping shooting action, spectacular killcams, and lots of amazing experimental weapons. Become Sergeant Wright and experience a dramatic, life-changing journey in the aftermath of the Normandy invasion.
GUNSHIP BATTLE : Helicopter 3D  

GUNSHIP BATTLE is a helicopter action game that combines stunning 3D graphics with flight control simulation and engaging military scenarios to pull you into an immersive combat experience the moment you start the game.
Have something to add to this article? Share it in the comments.